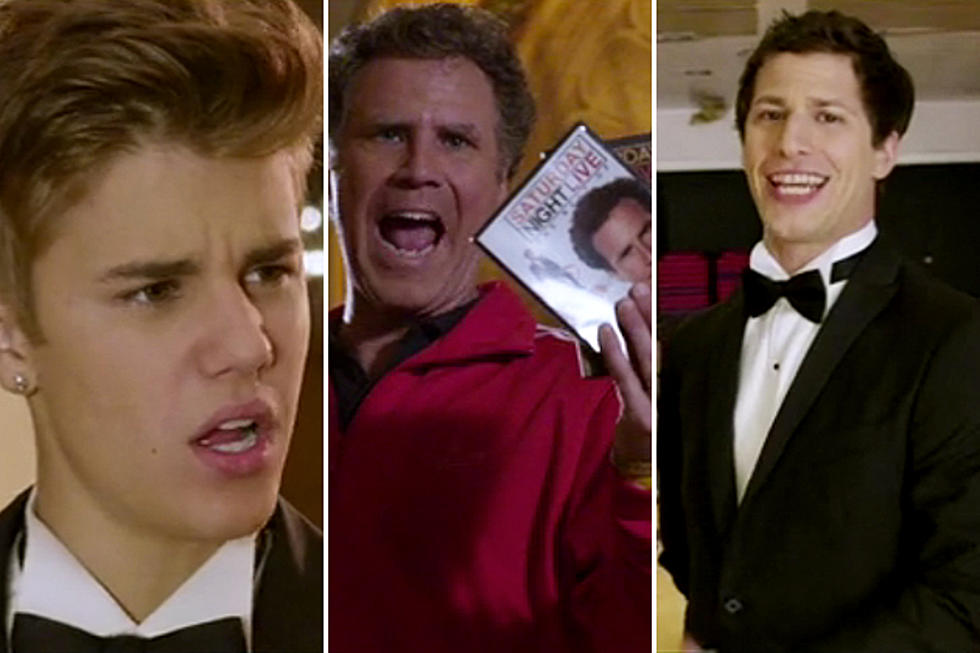 'SNL's' 100th Digital Short – What Did Will Ferrell, Justin Bieber and More Do Now?
So, what did they decide to do?
Aside from commemorating pretty much every single digital short the cast ever performed, they decided that the best way to ring in their 100th was with -- how can we put this delicately? -- sexual experimentation.
The only one who seemed caught off guard by this was poor little Biebs, who was "tricked" into performing the song. Clearly he hasn't watched any of the shows, otherwise he would've known Andy Samberg would try and pull something like this.
Happy 100th digital short, 'Saturday Night Live'!