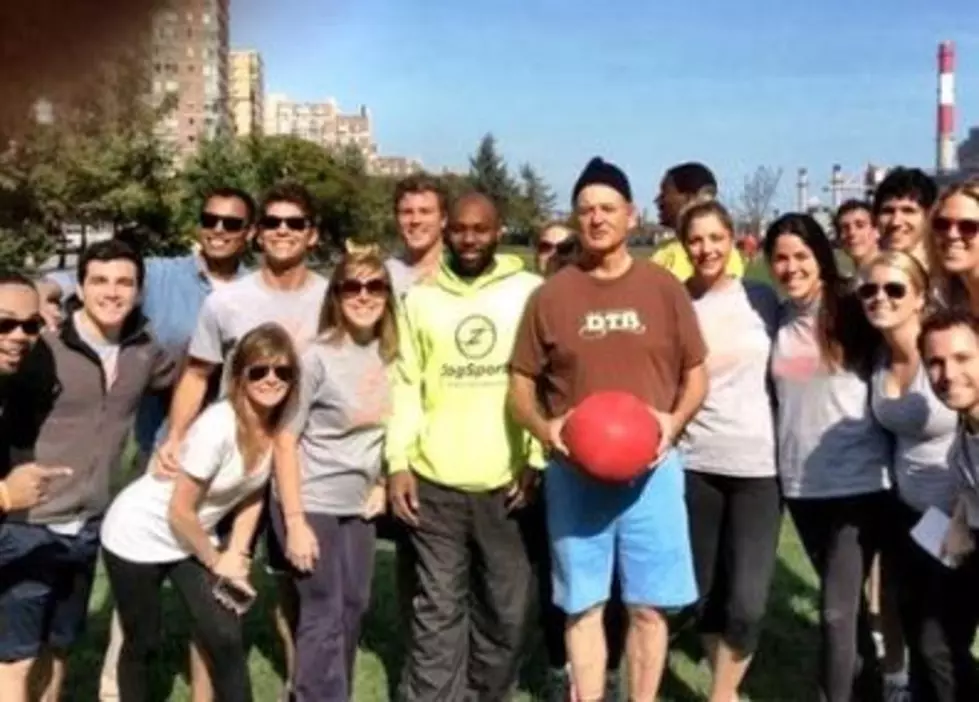 Bill Murray Makes Kickball Game 100% More Awesome
Cockenblog
But it turns out you don't have to be at some fancy venue to have Murray crash your sporting event. As you can see in the photo above, the 'Ghostbusters' star was perfectly happy to drop in on a kickball game that took place in a Brooklyn park.
The photo, which was posted on College Humor employee Marina Cockenberg's blog, comes with no explanation other than "My friend just had Bill Murray crash his kickball league."
If it was any other actor, we'd want to know the how and why of the photo. Not so much with Bill Murray. That's just what he does.