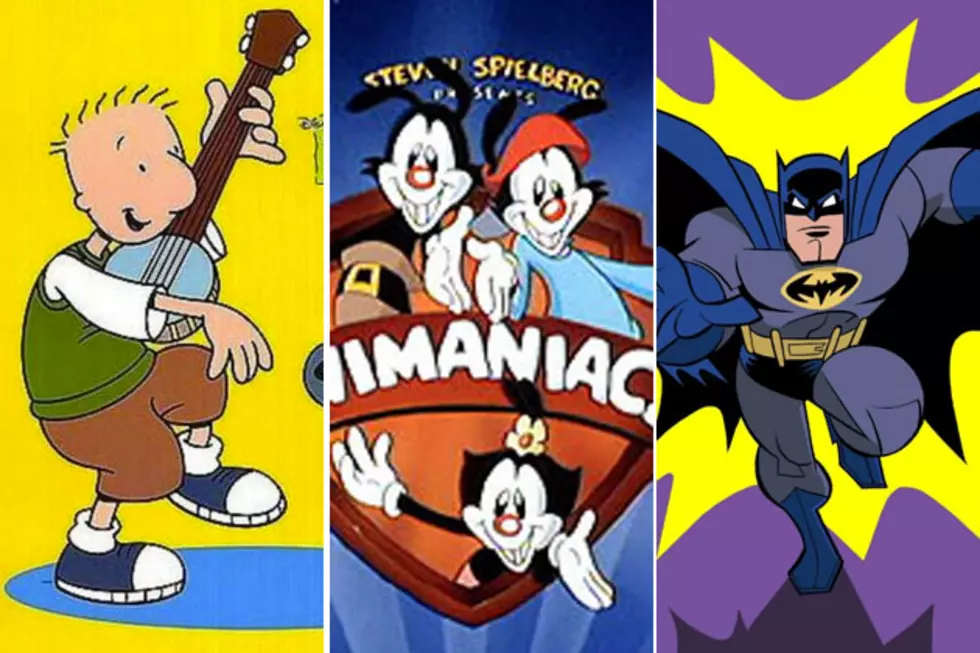 TheFW March Madness Brackets Round Two — Best 90s Cartoons
Disney / WB / Fox
It's March Madness, and we're ranking the stuff that really matters like animals, cartoons, retro snacks and memes. The results for the Sweet Sixteen in the 90s cartoon category are in - and we have our Elite 8!
Rabbits' feet turned out not to be so lucky, as the Warner Brothers (and the Warner Sister) from 'Animaniacs' declare, "Helloooooooo victory!" over Babs and Buster Bunny of 'Tiny Toon Adventures' fame. Super-powered kindergartners The Powerpuff Girls were no match for Dexter's super-science smarts. The Simpsons, TV's number one family for nearly a quarter-century, remain on top of poor Jay Sherman, aka 'The Critic.' And finally, in the animated superhero bracket, even Wolverine's Adamantium claws couldn't scratch Batman.
Now let's check out the bracket for round two of the Best '90s Cartoon bracket.
Will Yakko, Wakko and Dot's exuberance drive Dexter insane, or drive him to work even harder to formulate a victory? Doug and Daria each rock the suburbs in their own special way, but will imagination or ironic wit win Round 2? Will Pinky & The Brain take over Springfield, or will Snowball, the Simpsons' cat, eat them first? And the South Park kids may have to enlist Professor Chaos – or, better yet, Mysterion - to aid them in their upcoming battle with Batman. Vote below, and help us determine the 90s Cartoons Final Four!