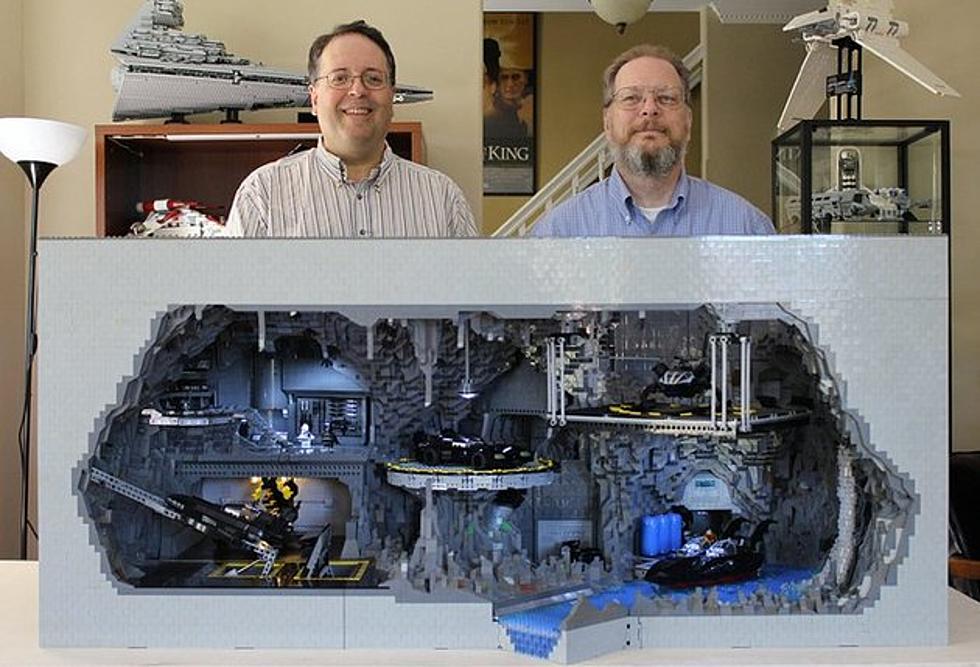 Man Spent 800 Hours on Amazing Lego Batcave
Co2pix, Flickr
If you've ever wanted to own a custom-made Batcave, check out this gorgeous LEGO replica that was unveiled at the Emerald City Comic-Con earlier this year and drool in envy.
The replica was the first of many future collaborations between Mr. Carlyle Livingston II and Mr. Wayne Hussey and includes four motors that operate a wide variety of different features. These features include  the turntable for the Batmobile, aka the Tumbler for all you Christopher Nolan Batman movie fans out there, a rotating costume and weapons selection wall because crime never sleeps and the Batplane's lift so that the Dark Knight can easily fly out to his destination and fight bad guys.
The project took nearly six months to complete; they worked at building this beautiful replica for a total of 800 hours. The Batcave itself was constructed using about 20,000 LEGO parts and weighs over 100 pounds, which could make transportation to and from conventions a bit difficult. However, Carlyle and Wayne made it easier to transport by designing it to break apart into three different pieces, so that will make it a bit less heavy.
To round out the design, both Wayne and Carlyle added lights to show off their gorgeous masterpiece. The Batcave replica was clearly a labor of love, and they should be proud of what they created.