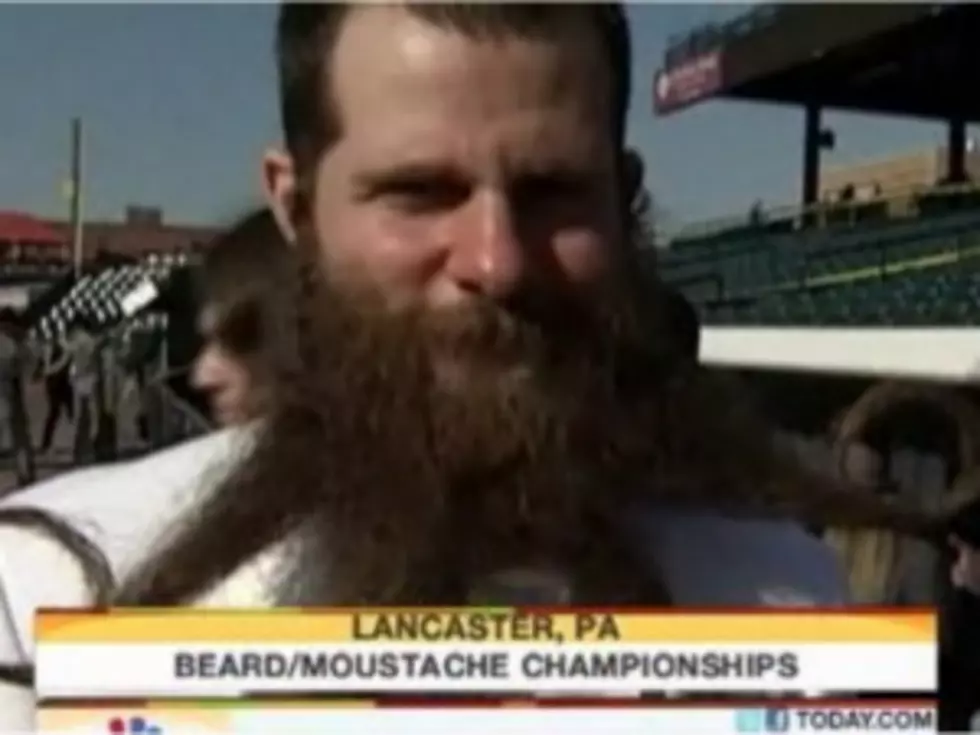 Hairy Men Compete in National Beard and Moustache Championships [VIDEO]
There was nary a razor in sight as competitors submitted their facial hair across five categories: moustache, partial beard, groomed full beard, natural full beard and, our personal fave, freestyle.
The winner of the freestyle category was Florida resident Jonathan Rice, who's been growing an elaborate moustache with long tendrils for three years. Davy Jones would be so proud!