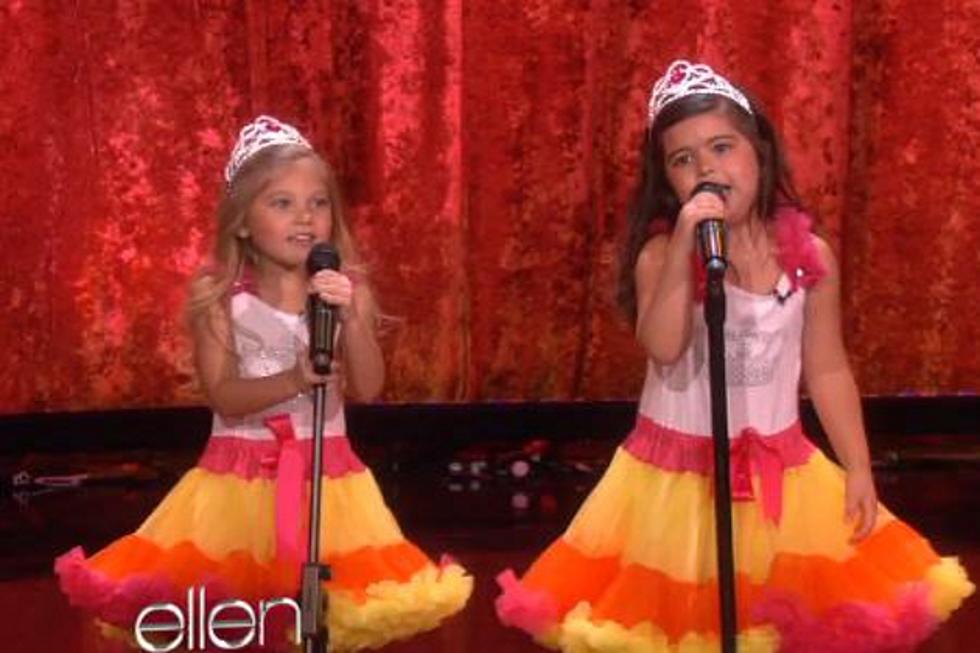 Viral Video Stars Sophia Grace and Rosie Nail Nicki Minaj's 'Moment 4 Life'
Earlier this week, the girls debuted another Nicki Minaj cover, 'Moment 4 Life,' on Ellen.
Nicki Minaj is probably one of the more difficult rappers to imitate, due to her frantic style. But, yet again, Sophia Grace is up to the task. And Rosie seems to be starting to really come into her own, contributing more as a singer and dancer. Overlooked younger siblings everywhere are pulling for you, Rosie
Minaj sophomore album, 'Pink Friday: Roman Reloaded', drops on April 3rd. We can't wait to see what Sophia Grace and Rosie are going to do with the new material.