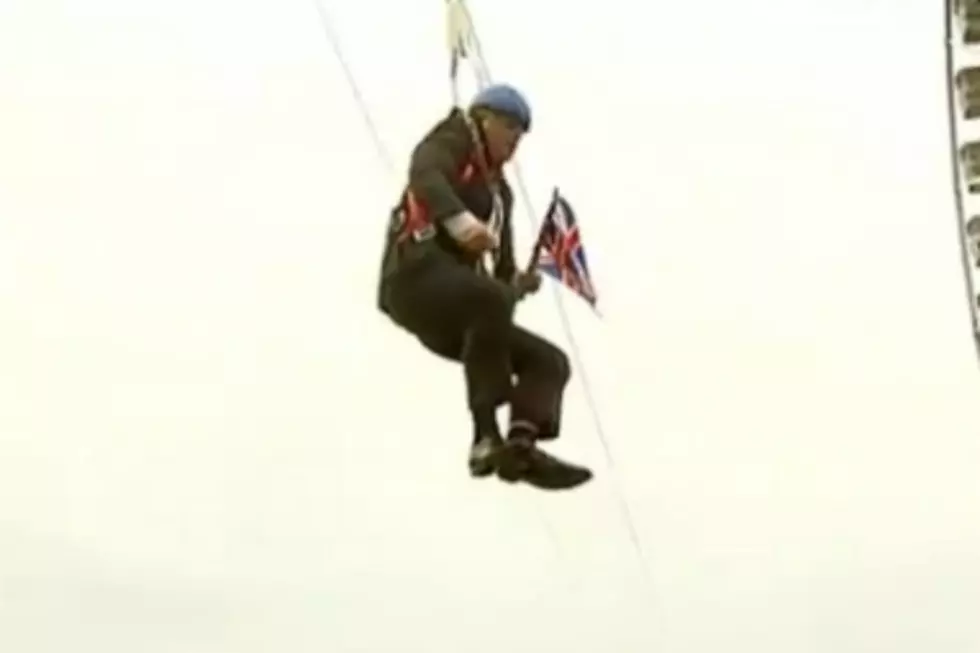 London Mayor Rides Zip Line For Olympics, Gets Stuck
Given that his city is currently hosting the Olympics, London mayor Boris Johnson is riding high ... literally. On Wednesday, the eccentric public official rode a zip line in Victoria Park to promote the summer games. There's just one problem -- he got stuck. No, this isn't an episode of 'The Benny Hill Show.' This is for real.
Johnson managed to traverse most of the zip line while wearing a blue helmet and waving two small British flags. But he stalled out near the end of the ride and simply hung there suspended in the air.
"Can you get me a rope?" he deadpanned, while onlookers laughed.
"Fortunately, the Mayor survived his first zip wire experience!" said Johnson's office in a statement. "Clearly the judges are likely to mark him down for artistic interpretation and, unlike Team GB, he won't be bagging any gold medals today but he remains unbowed."
No kidding. With a performance like that, he'd be lucky to make it to the podium.