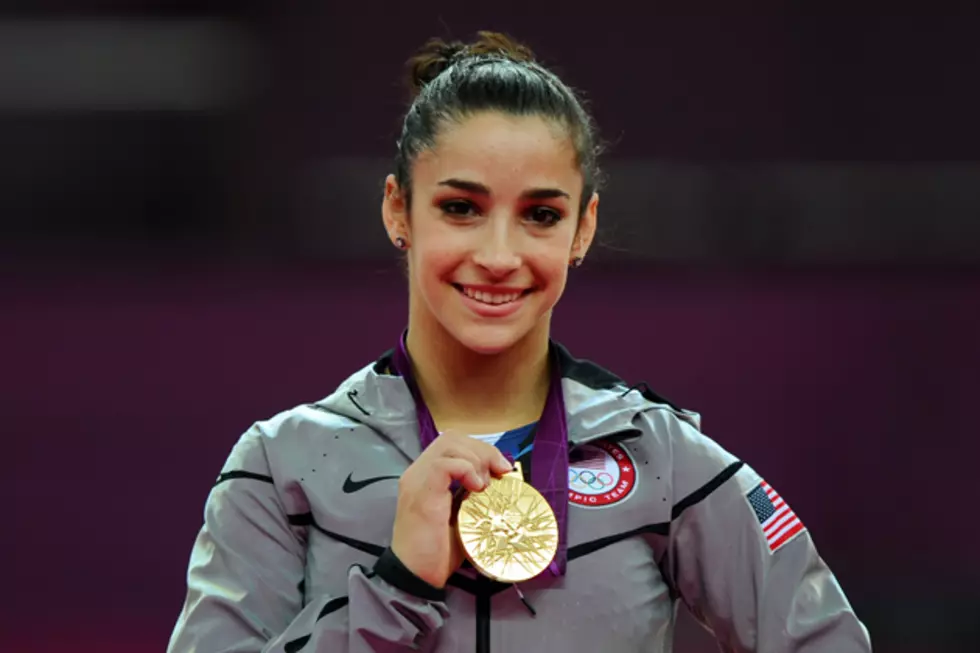 Olympian Aly Raisman Turns Down Marriage Proposal, Keeps the Ring (Pop)
If you're planning to win the hand of an Olympic gymnast who doesn't even know you, it's going to take a little bit more than some candy, we just learned. A fan got down on one knee (good start) and pulled out a Ring Pop (aaaand there it goes) before asking Aly Raisman if she would marry him. Mighty presumptuous of this guy, although, to be fair, she did take the candy.Raisman was signing autographs for fans at an Office Depot in Los Angeles when the fan popped the question, according to PEOPLE. On the one hand, creepy. On the other hand, it must take a pretty big pair to ask an Olympic gold-medalist to marry you, even if it is a joke.
Raisman politely declined the offer, then took the candy anyway (not the classiest move), before high-fiving some people and helping a bunch of children for charity, in case it wasn't already abundantly clear how slim that guy's chances were.