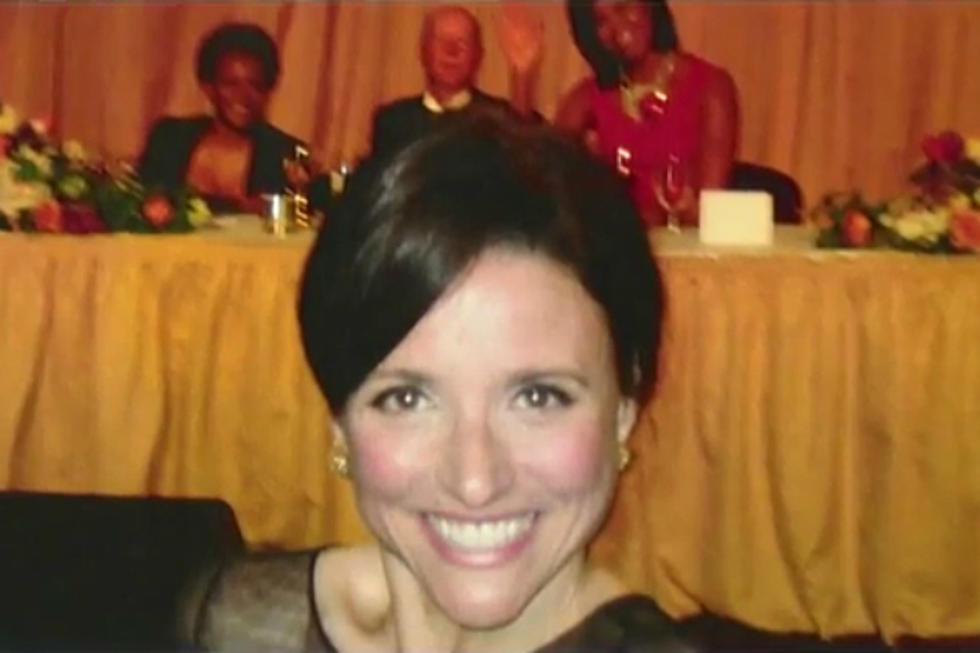 Julia Louis-Dreyfus Photobombs Michelle Obama at White House Correspondents Dinner
While promoting her upcoming HBO comedy series 'Veep' on the 'Late Show With David Letterman,' Julia Louis-Dreyfus revealed her own real-life brush with presidential greatness when she took a photo with First Lady Michelle Obama. Only problem is that the image looks suspiciously like a photobomb -- and that's being generous.
According to Louis-Dreyfus, she's an avowed fan of the First Lady, and jumped at the chance to pose with her in a picture at a recent White House Correspondents Dinner. Unfortunately, the actress couldn't get physically close to Mrs. Obama, so she had a friend take a photo from a significant distance away.
The resulting image shows Louis-Dreyfus grinning widely in the foreground while a heavily blurred First Lady can be seen in the background (but only if you squint.)
Not surprisingly, David Letterman wasn't impressed. "That picture suggests that seconds later the Secret Service took you out. That's what that looks like," he said.
So is this a "photo bomb" or just unfortunate framing?