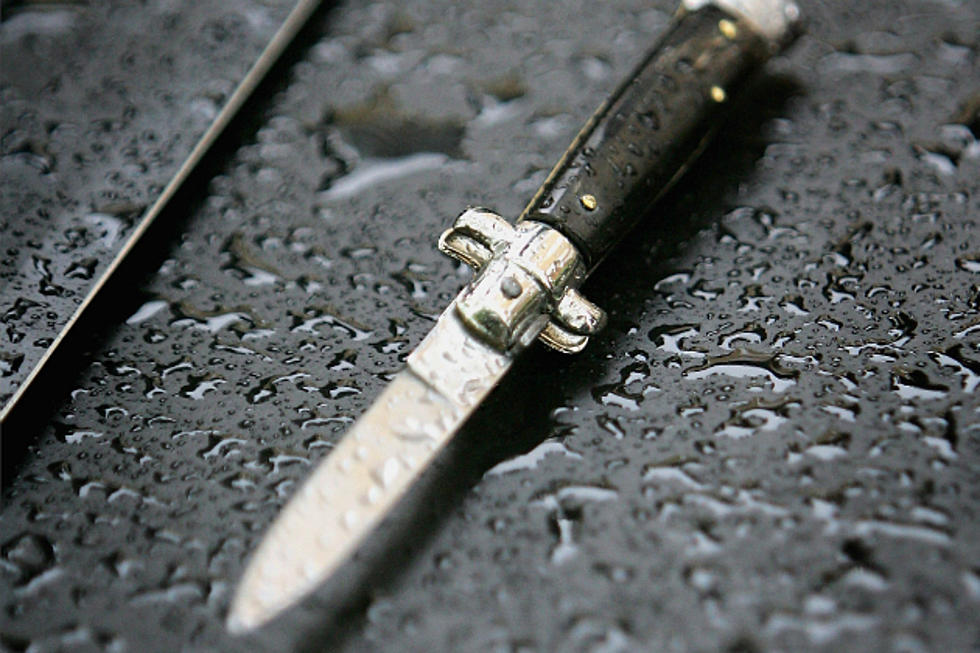 Heroic Teen Reprimanded for Defending Classmate Against Knife-Wielding Bully
Daniel Berehulak/Getty Images
Briar MacLean was sitting in class at Sir John A. Macdonald High School last Tuesday when he witnessed a student being bullied. "I was in between two desks and [the bully] was poking and prodding the guy," he said. "He put him in a headlock, and I saw that."
Although MacLean didn't see a knife, he heard the telltale sound of one being opened and heard shouts. So he instinctively wrestled the bully to the ground.
As a result, MacLean was sent to the vice principal's office and his mother was called. He wasn't suspended, but he was held there until the end of the day.
According to his mom, Leah O'Donnell, the school reprimanded MacLean because they don't "condone heroics." Instead, officials said he should've notified a teacher.
"It is not recommended that students intervene in incidents such as this to ensure their own safety," said school principal Michael Bester. "There was a teacher nearby who could have been asked to assist before the third student became involved."
Still, O'Donnell wonders what might have happened if her son didn't come to the rescue. "I asked: 'In the time it would have taken him to go get a teacher, could that kid's throat have been slit?' [Officials] said yes, but that's beside the point. That we 'don't condone heroics in this school,'" she said.
What do you think? Should MacLean be treated as a hero or was he just being reckless?