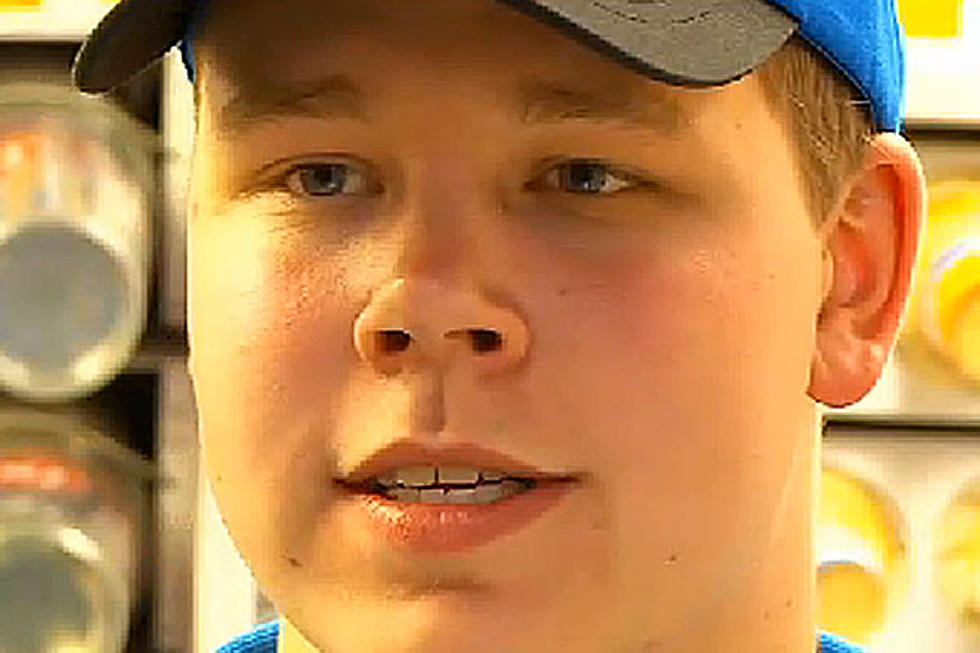 Dairy Queen Employee's Act of Extreme Generosity Makes Him a True Hero
WCCO
A Dairy Queen employee has scored some serious points for his customer service skills.
Joey Prusak, 19, was working at a Hopkins, Minnesota Dairy Queen earlier this month when he came to the aid of a blind customer after another customer took a $20 bill the blind man dropped.
The blind customer dropped the bill while he pulled out his ATM card and the other customer picked up the money and put it in her purse. That's when Prusak sprang into action: "I told her 'Ma'am, you can either return the $20 bill or you can leave the store, because I'm not going to serve someone as disrespectful as you.'"
The woman did exit the store, but didn't return the cash, so Prusak took his good deed to a whole other level when he took $20 from his own pocket and handed it to the blind man.
The whole thing may have been forgotten had it not been for yet another customer who witnessed the scene and wrote an email to Prusak's manager praising him. The email has gone viral and Prusak has become a hero to people across the nation.
Business at the store is now booming, while Prusak has gotten job offers and has received big tips. Still, he's not getting a big head because of all the attention he's receiving for his good deed. He said, "I did it without even really thinking about it....Ninety-nine out of 100 people would've done the same thing as me."
Prusak, who's worked at this Dairy Queen since he was 14, plans to save money to study business management.
Looks like he's on the right track.