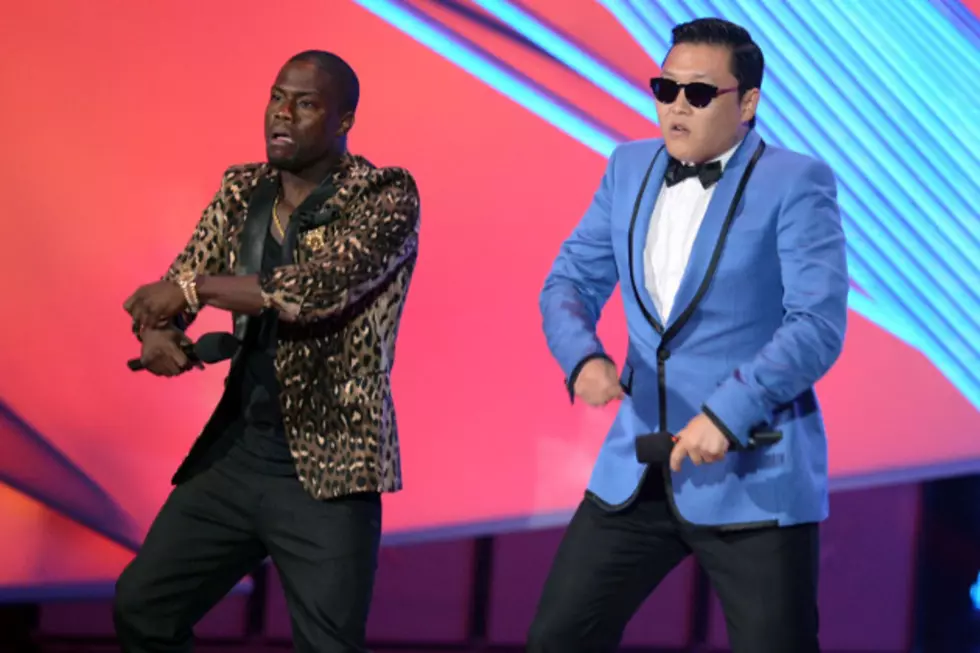 PSY Brings 'Gangnam Style' to the VMAs
Kevin Winters, Getty
Looks like signing up with Justin Bieber's manager has already started to pay off -- last night at the VMAs, YouTube sensation PSY showed up and did a pre-show performance with the Wanted, and got to pop up from underneath the stage with VMA host Kevin Hart during the show to do an entertaining little bit.
In the first bit, PSY nearly killed The Wanted, who are also managed by Scooter Braun. It seems the 34-year-old Korean superstar is in vastly superior physical shape to the Wanted "heartthrobs," who were all feigning heart attacks and panting by the end of the song, before going onstage with Kevin Hart and doing a bit that centers around how hilarious it is that Kevin Hart doesn't understand Korean.
People from other countries speak different languages! Hilarious!!!