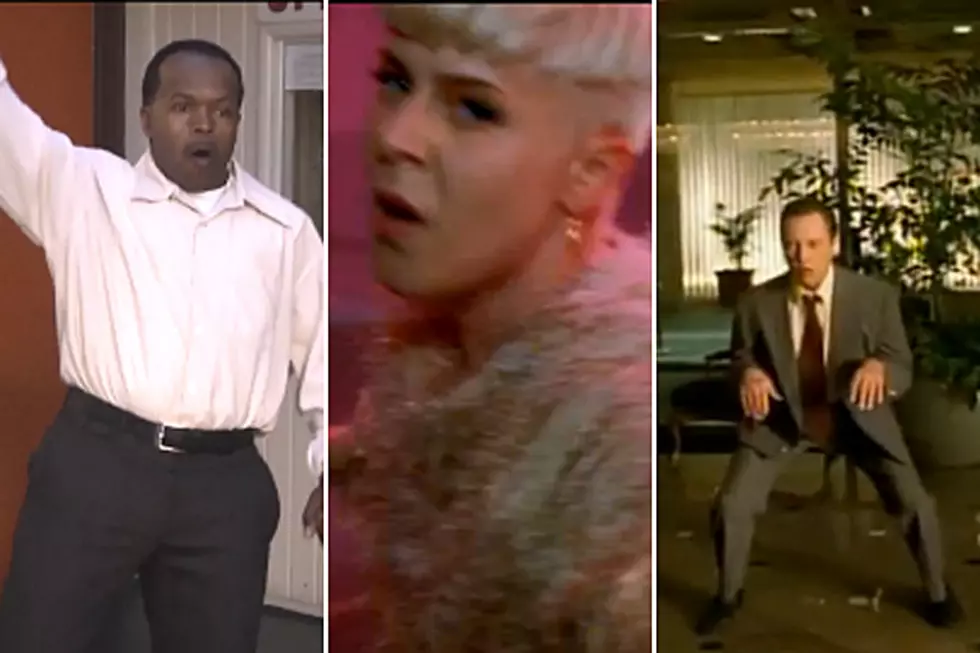 The Best Music Videos of People Dancing With Themselves
The MTV VMAs are tonight, and 'Lonely Boy' by the Black Keys has been nominated for best video of the year. It's a guy dancing by himself. And it's awesome. We love it so much we went through and found some more videos that show how awesome dancing with yourself and nobody else can be. Ironically, at no time in Billy Idol's 'Dancing With Myself' does he actually dance by himself, but these are all solo dancing gems.
Francis and the Lights - 'The Top'
We'd really, really like to know how many cups of coffee it takes to pull this off. Seven? Eight? Best part might be the running in place action at 2:08 in.
The Mighty Mighty Bosstones - 'The Impression That I Get'
Ben Carr, AKA Bosstone, doesn't ever play any instruments -- all he has to do is skank around. And skank around he does. Mightily.
Black Keys - 'Lonely Boy'
Actor/musician/part-time security guard Derrick T. Tuggle said he was inspired by everyone from Michael Jackson to Carlton from 'The Fresh Prince of Bel-Air' for his infectious dance that took the internet by storm.
Robyn - 'Call Your Girlfriend'
Props to Robyn for dancing all by herself in a big fuzzy sweater and not being a sweaty hot mess when all is said and done.
Jamiroquai - 'Virtual Insanity'
Sure he might have won his hat from a carnival booth, but that doesn't mean Jay Kay isn't cutting a rug in this video. Sidenote: this solo dance feature won the VMA for Best Video back in 1997 -- maybe it's a sign?
Fatboy Slim - 'Weapon of Choice'
Obviously, we have to mention 'Weapon of Choice' -- look at Christopher Walken's wacky rubber band legs. Definitely made us look at our grandpas a different way.
Kate Bush - 'Wuthering Heights'
This is "version 2" video of Kate Bush's 'Wuthering Heights,' but we like it more than the first because in this one she's wearing an incredible red dress and doing modern dance in the middle of a field (probably a moor). It also deserves credit for slightly helping students who didn't do their Senior English reading.
Billy Squier, 'Rock Me Tonite'
'70s rocker Squier ('The Stroke') forever lost his tough guy reputation after dancing around in a pink tank top in this infamous video. (Fun fact: it was directed by Kenny Ortega of 'High School Musical' and 'Newsies' fame.)
Michael Jackson - 'Don't Stop 'Til You Get Enough'
Obviously Michael Jackson is going to be on this list. He might be wearing a tux, but that's not going to stop him from thrusting his pelvis ALL OVER THE PLACE.
R.E.M. - 'UBerlin'
We don't know what song this guy is actually dancing to, but we'd be surprised if it was actually R.E.M. -- he seems to be having a pretty good time.
Radiohead - 'Lotus Flower'
When Thom Yorke dances alone, he dances for art! Not for fun. This means...something.
Michael Jackson - 'Rock With You'
We had to stick another Michael Jackson song on here, because first of all, he's Michael Jackson, but also because look at the way the lights shine off his disco moon boots.