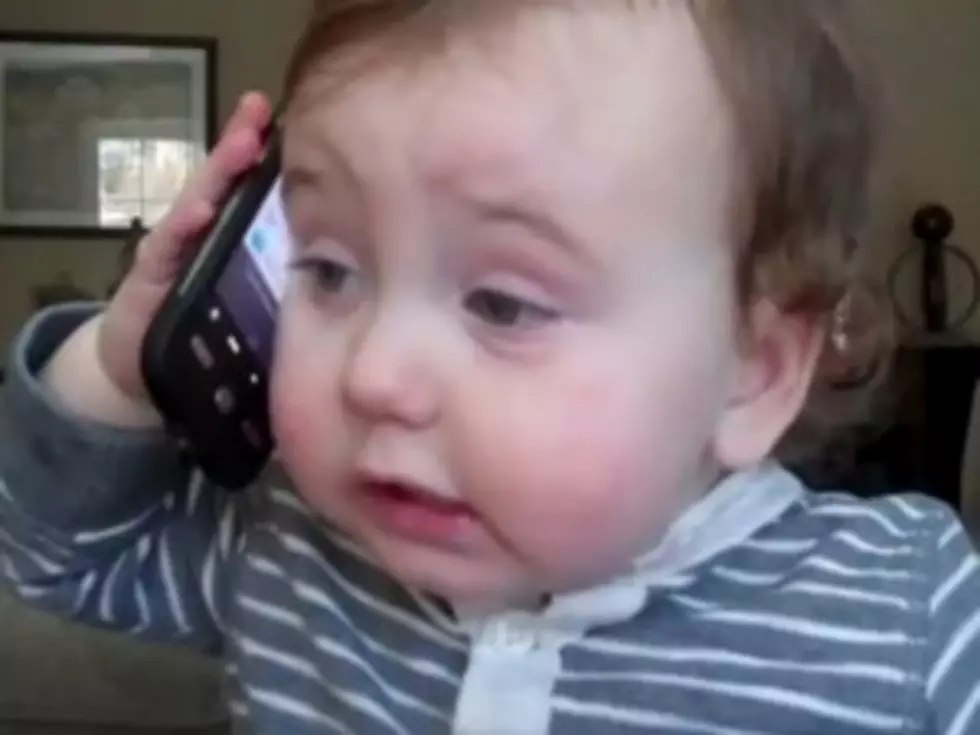 Baby Pretending to Be On the Phone Is Cutest Thing You'll See All Day [VIDEO]
Most toddlers are obsessed with stuffed animals and toys, but this cute tot would rather take a phone call instead. Can you hear me now, mommy?
It's unclear who the child, whose name is Lucian, thinks he's talking to, but it's obviously a very important business call. Buy milk! Sell blankies! Buy! Sell! Buy! Sell!
Watch Lucian take a phoner below.