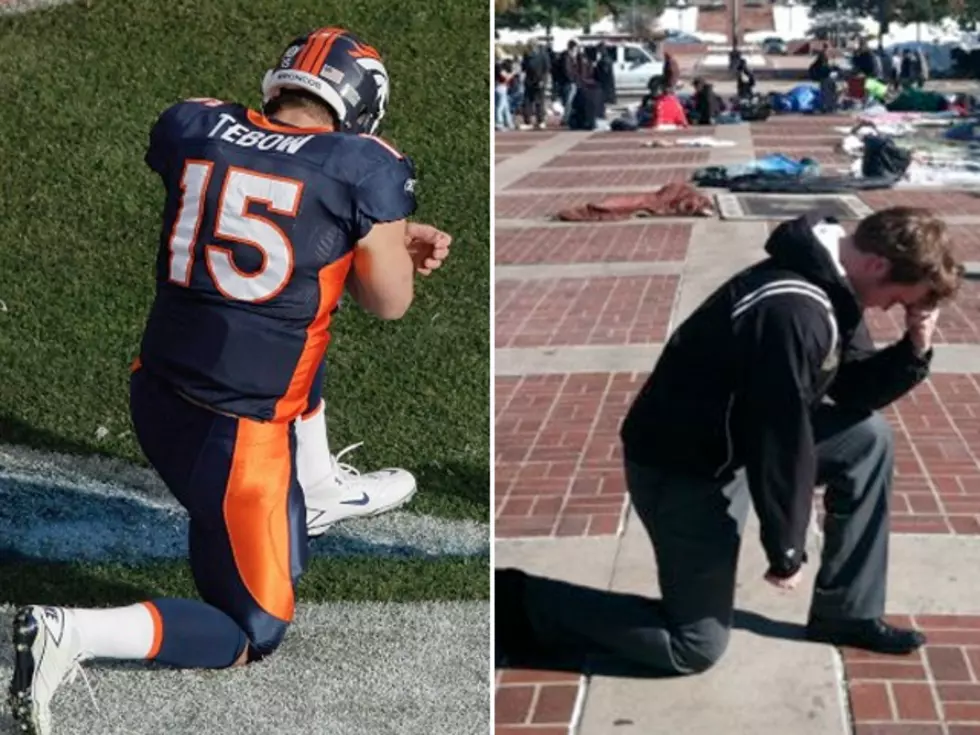 What the Heck Is 'Tebowing'? [PHOTOS]
Since being drafted by the Denver Broncos in the 2010 NFL Draft, Tim Tebow has been one of the most talked-about quarterbacks in professional football -- and after leading the team to a fourth-quarter comeback against the Miami Dolphins last week, he's hotter than ever.
As one of the most openly religious players in the NFL, Tim Tebow is known for taking a knee and praying during games.
So what's Tebowing, you ask? It's simple: all you have to do is take a knee and lean your head forward onto your hand, as if deep in thought or prayer. Even if everyone else is acting normal, drop and take a knee in silent reflection. Then have someone take a picture, upload it to the internet, and voila! You, my friend, have just Tebowed.
Take a look at some examples -- and start planning your own.