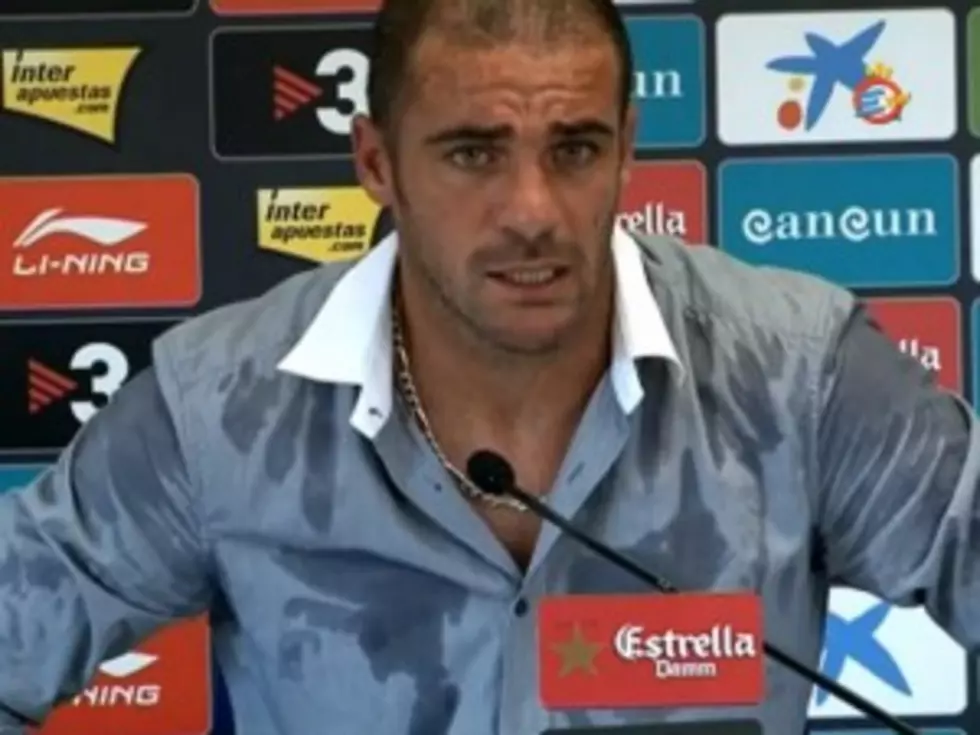 Oops! Soccer Star Gets Embarrassingly Sweaty at Press Conference [VIDEO]
Soccer star Walter Pandiani of RCD Espanyol won a match against the Getafe football club this weekend with a last-minute goal. Naturally, the press wanted to talk to him immediately, but with no time to shower, Pandiani couldn't stop sweating through the entire interview and soaked his dress shirt clean through by the conversation's end.
The clip is uncomfortable to watch, but it's fun to click around the progress bar, jumping to different points of the video (Sweaty! Not sweaty! Medium sweaty! Super sweaty!). Have fun killing a few minutes, and then go ask your boss if you can go home for a shower. You'll want to. Believe us.