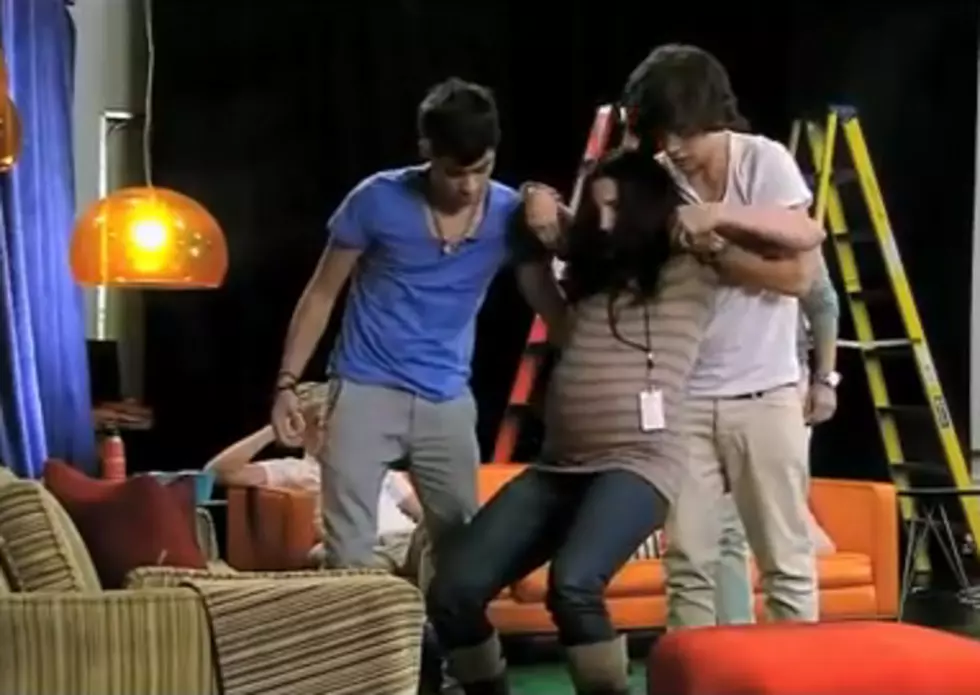 One Direction Falls for Hilarious Pregnancy Prank
The boy band One Direction has been known to work a crowd of 'tween girls into a tizzy, thanks to their sweet singing voices and puppy dog looks. But it was the boys from Great Britain and Ireland who found themselves forced into a frenzy recently, thanks to a clever prank.
In the video below, Zayn and Louis have some fun at the expense of bandmates Harry, Liam and Niall. Watch how the playful pair uses the miracle of life to their advantage.
In the clip, an actress playing a Nickelodeon producer appears to be pregnant. When she goes into labor during a segment she's shooting with Harry, Liam and Niall, the responsibility of calling her husband, and, presumably, delivering the child suddenly falls on the teenagers.
While the trio is clearly freaked out, they dutifully stay by the producer's side. Harry, in particular, seems to be determined to help bring the baby into the world.
When it's all revealed as a set-up, Harry's also the one who takes it the hardest. So what we learned through this exercise is that super-serious Harry is good in a crisis and the perfect mark for a prank.