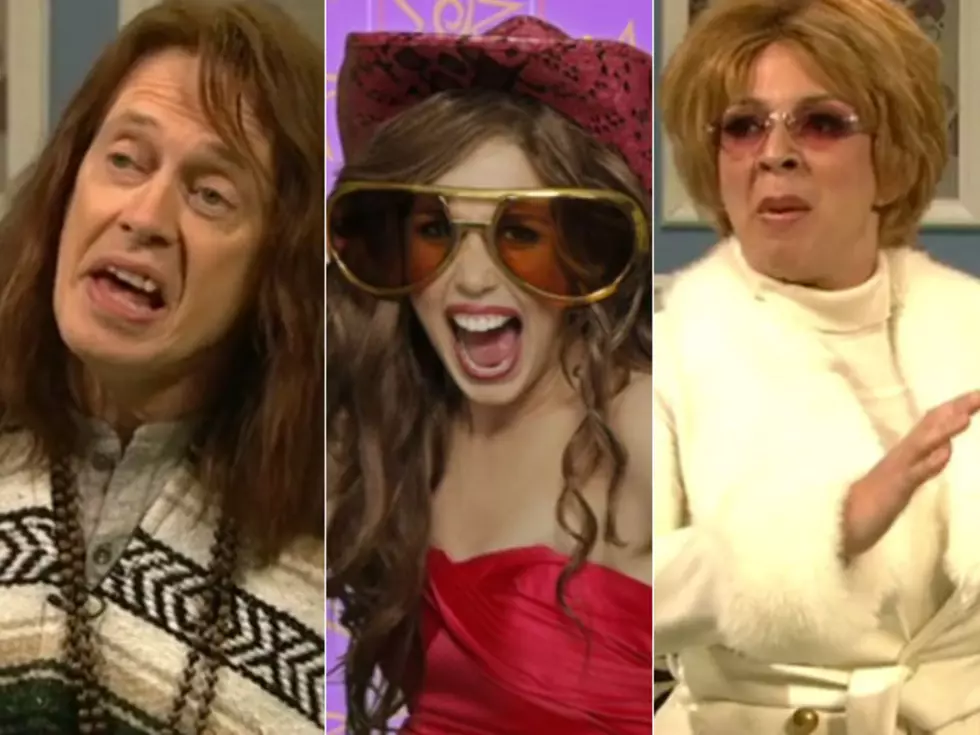 Miley Cyrus Gets Drug Advice from Hippie Steve Buscemi and Maya Rudolph's Whitney Houston on 'SNL' [VIDEO]
Miley Cyrus' pot comment "heard around the world" got picked up by 'Saturday Night Live's' rendition of 'The Miley Cyrus Show.' It seems a lot of people are worried about her alleged smoking habit, including Whitney Houston, played by Maya Rudolph, and Steve Buscemi as Jeff, the hippie Cyrus met at burning man.
While Jeff tells Cyrus about his job working at a joint Taco Bell-Pizza Hut restaurant, and Houston telling her to do drugs "until you're satisfied," Billy Ray Cyrus is suffering an internal breakdown.
Check out the clip below.