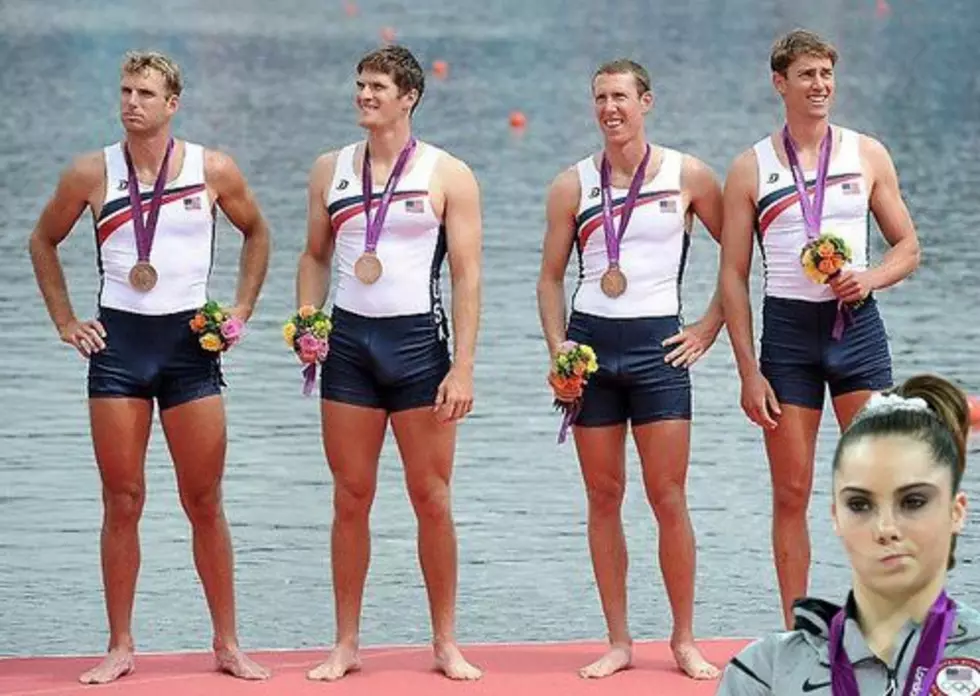 McKayla Maroney's 'Not Impressed' Face Becomes a Meme
Mckaylaisnotimpressed
You probably already know the tale of Olympic gymnast McKayla Maroney. Heavily favored in the vault competition, she fell on her second attempt, costing her a gold medal. 
Due to her high scores on her other vaults, Maroney was still able to snag a silver. But when the 16-year-old stood on the podium to receive her reward she scowled in a way that suggested she was thoroughly unimpressed with the hardware most Olympic athletes can only dream of getting.
You know how your mom told you that if you make an unpleasent face it could get stuck like that?
Well, that's basically what happened to Maroney after digital designer Gavin Alaoen started Photoshopping her unimpressed look into famous scenes.
His Tumblr,  "McKayla Is Not Impressed," was an instant hit. In fact, even Moroney is a fan of the site. Sort of, in a not particularly impressed way. "This tumblr is kinda funny, made me laugh," she tweeted, with a link to the blog.
Check out the best of the 'McKayla Is Not Impressed' meme below.