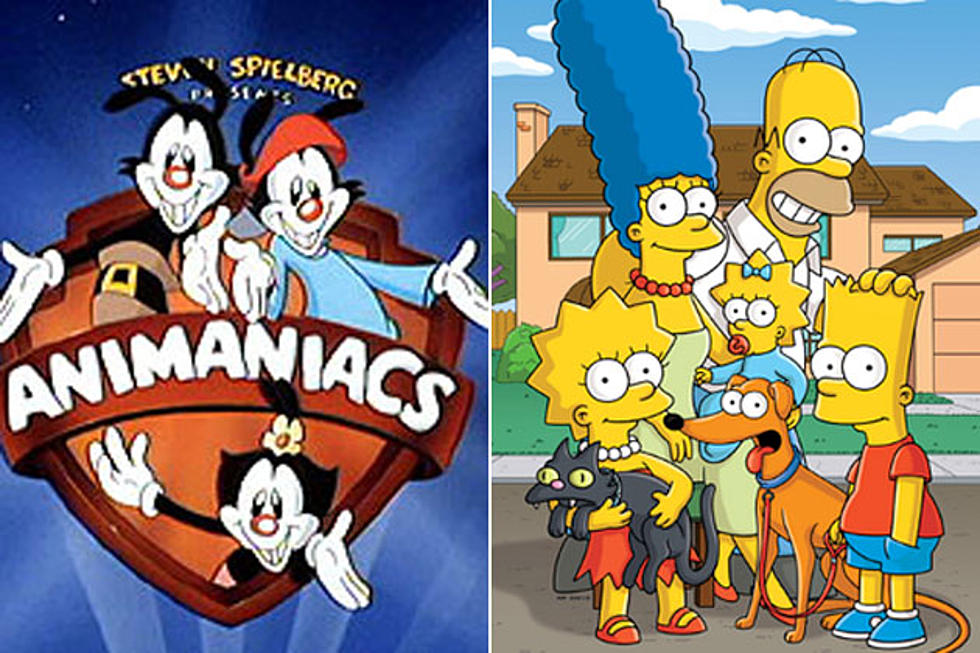 TheFW March Madness Brackets Final Round — Best '90s Cartoons
Warner Bros. / Fox
This is it – the Final Round!
The charming mischief and boundless enthusiasm of 'The Animaniacs' prevailed over the everyman charm of one Mr. Doug Funnie. It's okay, man—you had a good run. Patti Mayonnaise should still be impressed. 'South Park' would never have caught on had 'The Simpsons' not already paved the way for crude, rude cartoon kids. The original is apparently still the favorite in our voters' hearts, as 'The Simpsons' moves on to the final round.
So who's ready for the FINAL ROUND??
It's Yakko vs. Bart, Wakko vs. Maggie and Lisa vs. Dot -- which brand of animated childish exuberance will we choose to best represent '90s cartoons for posterity?
VOTE BELOW, and help us determine the ultimate 90s Cartoon Characters!