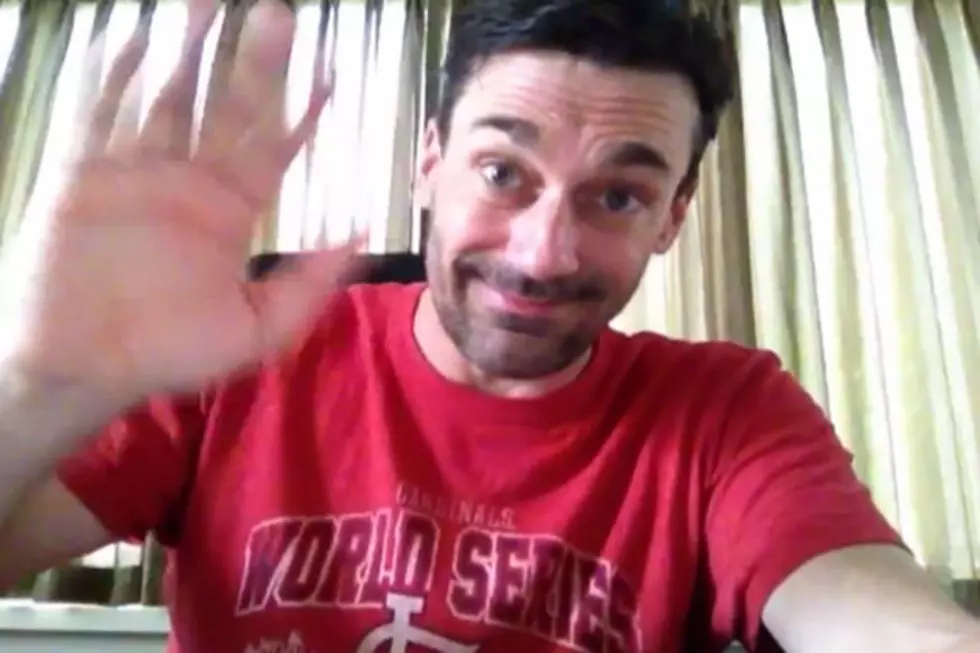 'Mad Men' Star Jon Hamm Imparts Wisdom to Teenage Girls
As part of Rookie magazine's ongoing series "Ask a Grown Man," everyone's favorite hunk and 'Mad Men' star Jon Hamm answer questions from teenage girls on guy problems, style and even sex. And considering Hamm's sense of humor and charisma, his answers are well worth the watch.
Looking quite jaded for much of the video, Hamm advices girls to be themselves but was shocked at the revelation that even girls have bodily functions. The funniest question came from a teenager who wrote to Hamm saying she likes to "do stuff" with her boyfriend, but he doesn't. Hamm's response to that was...well, watch the video below to hear what he tells her.
Oh, that Don Draper! Such a scamp.