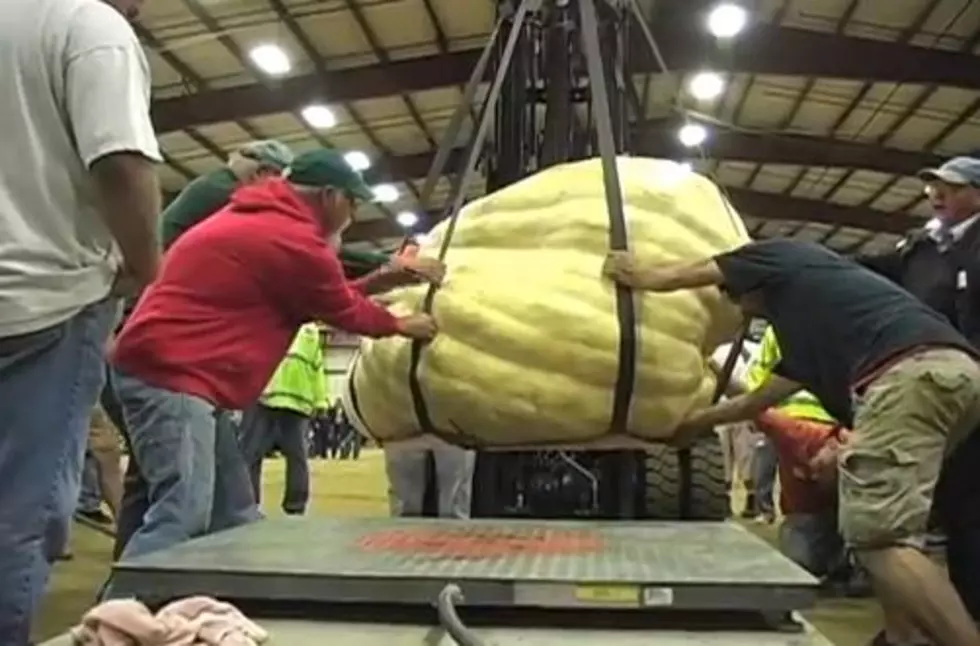 Heaviest Pumpkin Ever Nets Man $15,000
YouTube
Ron Wallace was able to grow a pumpkin to 2,009 pounds. And now the Greene, RI man is $15,500 richer for it.
The gigantic gourd took top weight prize at the Topsfield Fair in Rhode Island, netting Wallace $5,500. Then he got an additional $10,000 for passing the one ton (2,000 pound) mark. On top of that, Wallace's pumpkin has shattered the Guinness World Record for heaviest pumpkin, which had stood at 1,810 pounds.
The Great Pumpkin Commonwealth, the governing agency which regulates pumpkin growing competitions, now recognizes Wallace's pumpkin as the biggest ever and Geddes' gourd as the second largest. However, these results are unofficial until verified by the GPC's steering committee.
If there has ever been a more exciting week in pumpkin growing, please let us know about it.