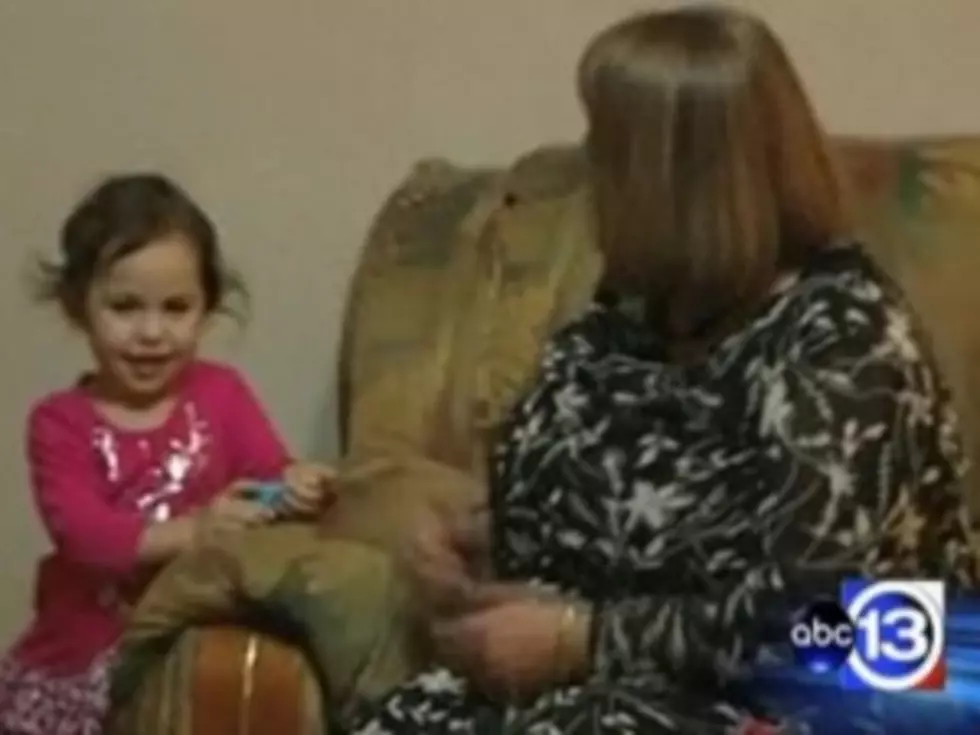 Two-Year-Old Girl Saves Mom's Life by Using Cell Phone [VIDEO]
Larissa Taylor had no idea that her two-year-old daughter Lia knew how to use a cellphone. She was never taught, but it's a good thing she figured it out for herself.
Larissa, who also wasn't aware she was diabetic, blacked out while preparing a bottle for her other, younger daughter. When she came to, her mother-in-law was shaking her and an ambulance, which got her to the hospital just in the nick of time, was on the way.
Why? Because Lia had answered her mom's cellphone when her grandmother fortuitously called, and then told granny about what had happened to mom.
"I never taught her how to use the phone, so I have no clue how she picked it up. I assume just by watching us," Larissa said.
"She's been wearing a towel around the house, calling herself a superhero, because mommy has told her about it," Larissa continued. "So definitely she's my little superhero."
Watch the heroic tot in action below.