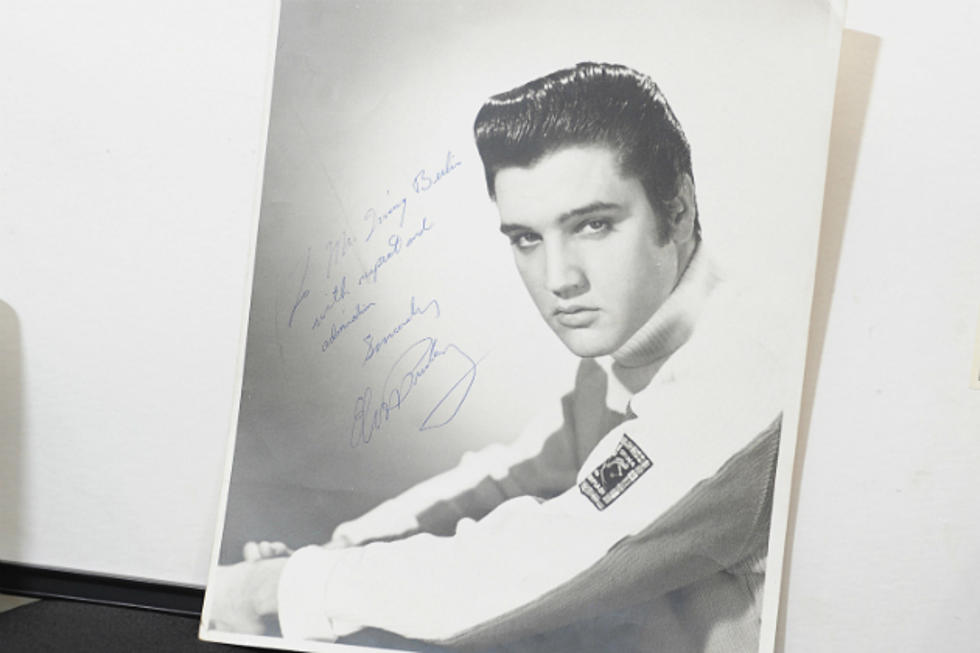 Ew! Elvis Presley's Dirty Underwear Goes Up for Auction
It's been 35 years since Elvis Presley died, but the King is still very much a hot commodity. As proof, a pair of Presley's used underwear will go up for auction in Manchester, England, next month and could fetch tens of thousands of dollars. Oh, and did we mention that the skivvies have visible stains? Eww!
According to the auction house, a range of Presley memorabilia will be sold off, including his personal Bible, shoes, a gun holster, 16mm home movie footage and, somewhat randomly, a signed copy of 'The Omen.'
But the real star of the auction will be this pair of light blue underwear that the singer wore on stage in 1977 under a white jumpsuit. They were obtained from Presley's father, according to the item's listing, and are "unwashed with some stains apparent." Eww again!
If the King's dirty laundry appeals to you, all you'll need is roughly $16,000, since the dirty drawers are easily expected to command that much. Any takers?