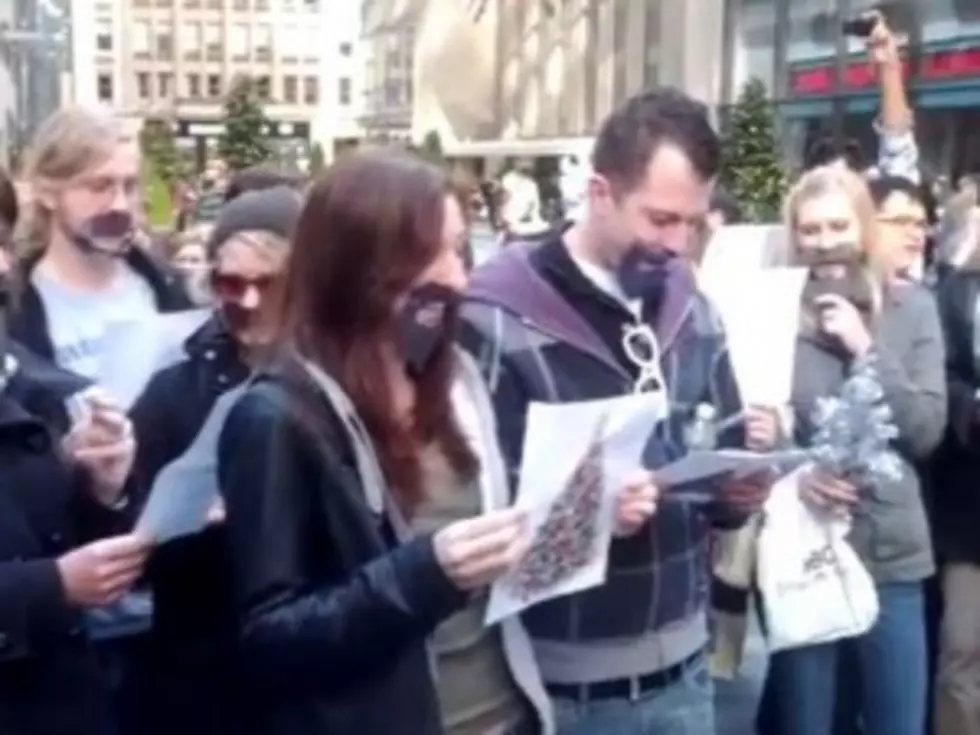 'Community' Fans Organize Occupy NBC Flash Mob [VIDEO]
While 'Community' has never drawn the strongest ratings during its three-year run -- in fact, it was NBC's lowest rated comedy in 2011 -- it may have the most dedicated followers of any show on television.
On Thursday, dozens of fans of the zany sitcom protested NBC's decision to remove 'Community' from their 2012 lineup by "occupying" the space in front of the network's 30 Rockefeller Center headquarters.
As befitting the season, the protesters sang 'O Christmas Troy,' a variation of 'O Christmas Tree' named for Donald Glover's character Troy that was first featured on an episode of 'Community.'
Since 'Community' has yet to be officially canceled, it's always possible this type of display could sway NBC executives. Check out footage of the protest below.