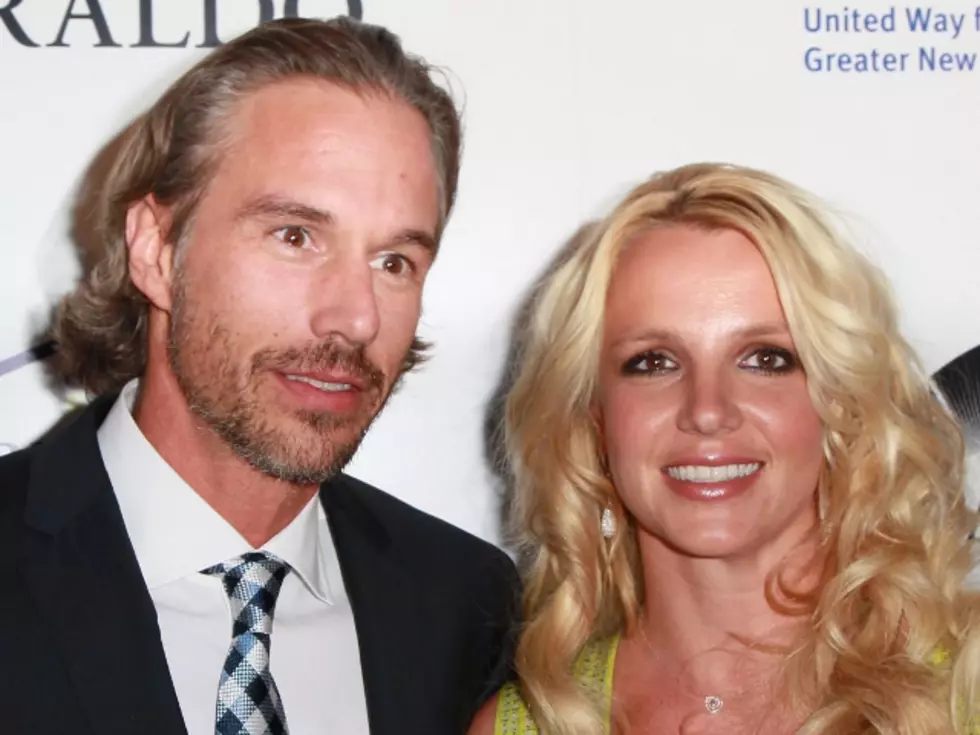 Britney Spears Engaged to Jason Trawick — Oops! She Did It Again
Britney Spears is hoping that when it comes to marriage, the third time is a charm.
On Friday morning, the 30-year old pop star appeared to confirm a report in US Weekly that her boyfriend Jason Trawick had popped the question. Britney naturally Tweeted the news:
Trawick, 40, became Spears' agent in 2006. While he no longer represents the singer, the pair began dating in 2010.
In 2004, Spears had a memorable 55-hour marriage to childhood friend (the other) Jason Alexander. Then, later that year, she wed Kevin Federline, a union which lasted two-and-a-half years and produced two sons.
As for her current guy, Spears raved about Trawick in an interview she did with US Weekly earlier this year.
He makes me laugh, and we are so comfortable being ourselves," Spears explained. "I've never been happier."
Now we just wait and see if she "hits" us one more time with a third baby.