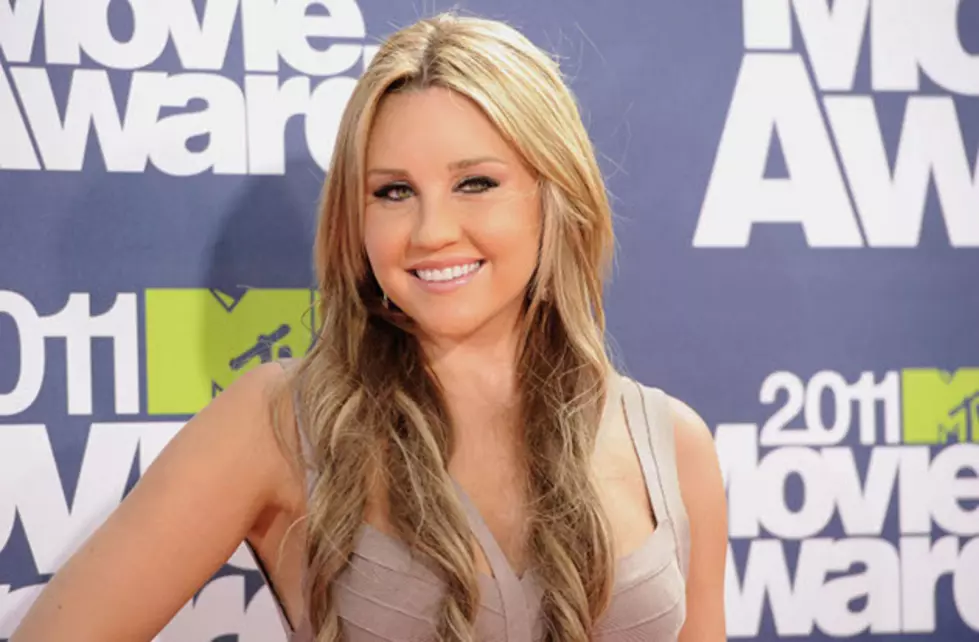 Amanda Bynes' Craziest Moments
Amanda Bynes -- the former child star of 'All That,' 'The Amanda Show,' 'What I Like About You' and 'Big Fat Liar' fame -- was an adorable actor and kid. But as her acting jobs have become more scarce, she has become increasingly CRAZY. Seriously, what is this girl doing?
Represented for years as the innocent girl next door, Bynes has been racking up DUIs, fake retirements, and diva behavior. Is Bynes trying to take over Lindsey Lohan's job of slowly ruining our childhood memories? Take a look at "sweet" Amanda Bynes' nuttiest moments below.
She Claims to Prefer 'Chocolate' Men
Probably referencing her rumored relationship with Kid Cudi, Amanda mysteriously declared that she loves black guys. "It's amaziing how good it feels when someone knows how to love your body! I am having withdrawals from a certain guy lol :)," she announced over Twitter in April 2010. "So turns out i prefer chocolate over vanilla. interesting." Though her overshare tweeting style was nothing new, many people took offense to her preference for black men. And the crazy came out again when she again took to Twitter to defend herself.
At the ripe young age of 24, she announced her retirement...
In 2010, Bynes chose her favorite medium, Twitter, to announce her retirement... and also to remind us how much she loves black guys.
...And then promptly came out of retirement.
Only one month after her "retirement," Bynes officially announced her return with a short but to-the-point tweet.
Was this just a publicity stunt? It did raise major hype for her movie 'Easy A' which was coming out at the time.
She Gets a DUI
On April 6th, 2012, Bynes was arrested after hitting a cop car. Despite her father's insistence that she doesn't drink, Bynes faced DUI charges because of the incident. She also gave us this creepy mugshot where she looked like a doll.
She's caught texting while driving
Only a week after her DUI arrest, Bynes was snapped texting while driving and then running over a curb. Driving just does not seem to be her strength.
She was in a hit and run
Only a month after her DUI incident, Bynes was involved in another hit and run accident. According to sources, a man was sideswiped by a Range Rover that sped off after the hit. The man called the cops who eventually caught up with the SUV that Bynes was driving. She claims that she had no idea that she had hit a car, a plausible excuse due to the very minimal damage to her car. Supposedly Bynes was cooperative in exchanging information and the police did not investigate the incident further.
She asks Obama for help with her DUI