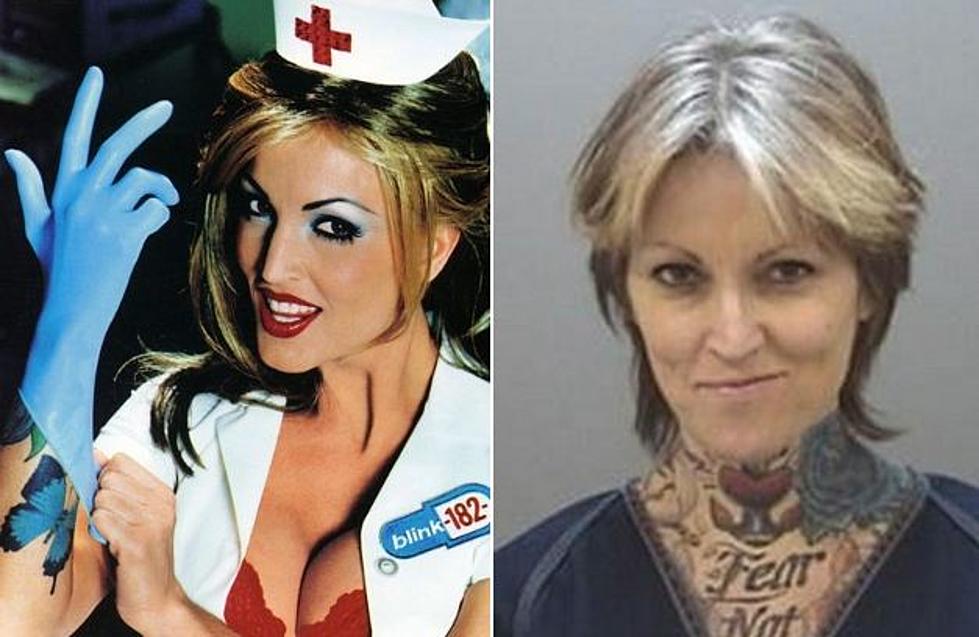 Whatever Happened to Blink-182 Cover Girl Janine Lindemulder?
Then: Janine Lindemulder got her start in Penthouse, snagging the skin mag's Pet of the Month Honor in December of 1987. That led to a career in porn, which eventually took somewhat of a legitimate turn thanks to Howard Stern and the band Blink-182. So what happened to her?
Lindemulder had been a frequent guest on Stern's radio show, and in 1997 the shock jock cast her in his autobiographical film 'Private Parts' as the wife of a camp director. Then, in 1999, Lindemulder, dressed as a nurse with an ominous rubber glove over her hand, was used as the cover model for Blink-182's album 'Enema of the State.' She reprised that role in the video for the band's hit 'What's My Age Again?'
Now: Lindemulder married noted cad Jesse James in 2002. As Sandra Bullock will tell you, that never ends well. However Lindemulder's split with the West Coast Chopper founder was particularly brutal, and in 2003 she was arrested for assaulting James. While those charges didn't stick, she was arrested again in 2009, charged with federal tax evasion, for which she served four months. She last appeared on the police blotter in July 2011, arrested for harassment  after leaving threatening messages on James' answering machine.
So it's safe to say Lindemulder's post-Blink life has been rough. But, as her new neck tattoo suggests, she has been trying to live it without fear. Check out her most famous fully clothed role, as Blink-182's video vixen, below.