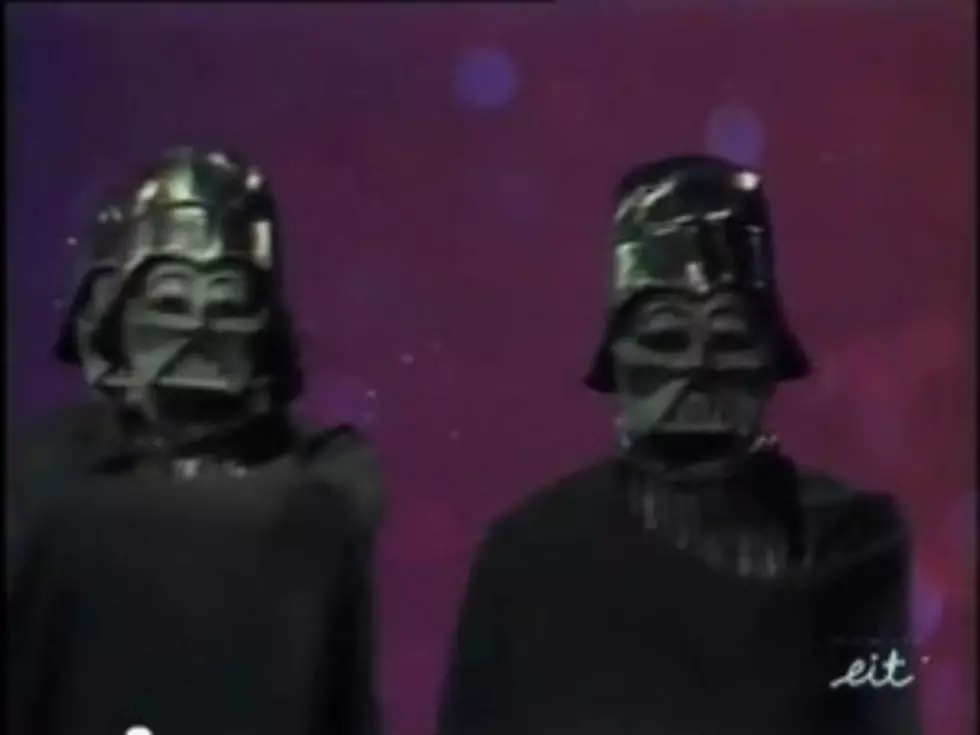 'Star Wars Disco Ballet' Is a Thing That Exists [VIDEO]
What do you get when you put together disco, a few dozen yards of gold lamé, a troupe of ballet dancers and 'Star Wars' mania at its late '70s peak?
The answer, as demonstrated by this mesmerizing four-minute "disco ballet" from a French TV show, is one of the most mind-bogglingly awesome insane 'Star Wars' tie-ins we've ever seen -- and yes, that includes the infamous 'Star Wars Holiday Special.' 
Armed with Meco's disco version of the 'Star Wars' theme, a deep love of interpretive dance, and an impressive lack of shame, the folks behind this number were inspired to pit four C-3POs against four Darth Vaders in an epic battle involving deep space, toe-tapping rhythm and a few last-minute trips to the costume shop.
Oh, and did we mention Jodie Foster was there? Really, you've got to see this for yourself. Prepare yourself for a trip to a different kind of galaxy far, far away...