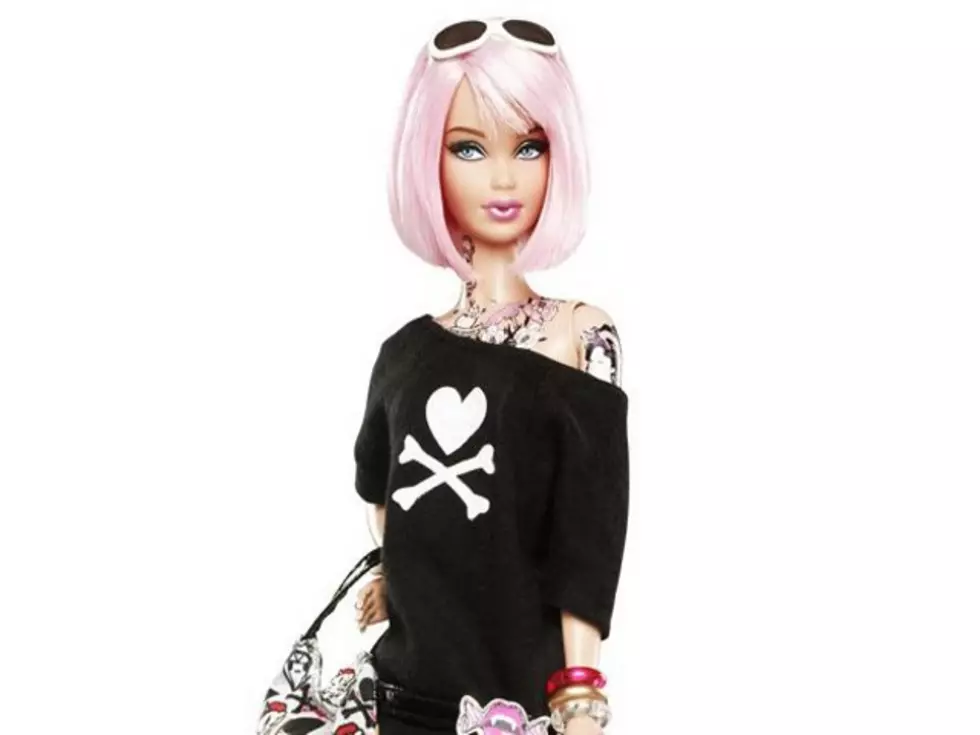 Hipster Tokidoki Barbie Doll Has Tattoos, Is Secretly Judging You [PHOTO]
Recently, Mattel released Tokidoki Barbie, a hipster version of their iconic doll which comes complete with pink hair, an ironic half-shirt and visible tattoos on her chest, neck and shoulder. Finally, a Barbie who thinks you're lame for playing with dolls. 
Sorry, creeps. Looks like you'll have to wait to buy the "funky fashionista," strip her down and answer the burning question of whether or not Barbie also has a lower-back "tramp stamp."