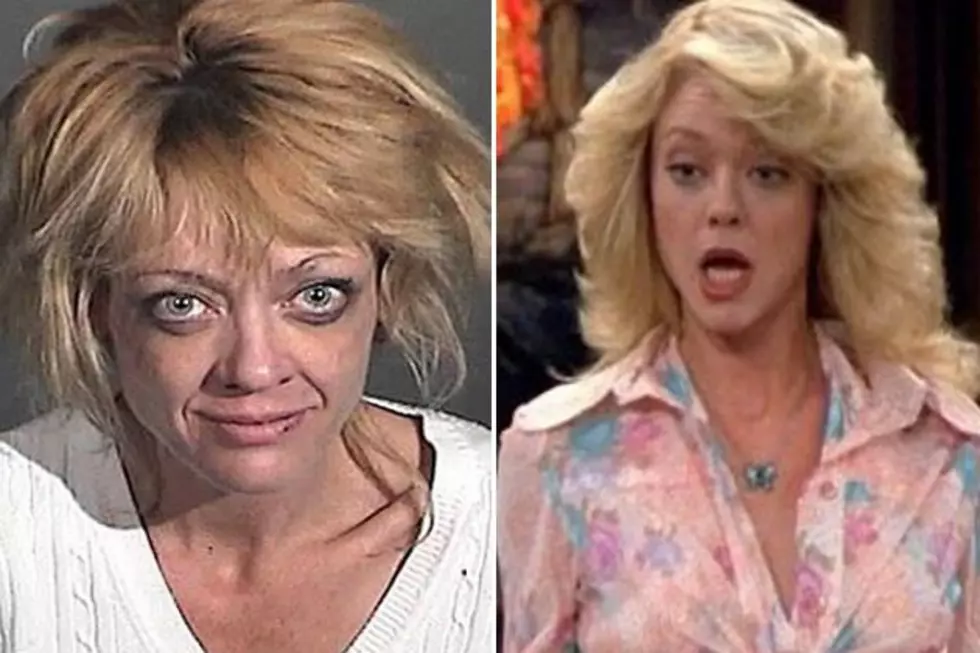 'That '70s Show' Star Lisa Robin Kelly Has One Scary Mugshot
Lisa Robin Kelly, who starred as Eric Forman (Topher Grace)'s sister Laurie on 'That '70s Show,' was arrested over the weekend for a felony charge of spousal abuse. If you've been wondering what Kelly's been up to since playing Eric's promiscuous older sister on the long-running sitcom, her mug shot would suggest "no good."
In 2010, Kelly was arrested for DWI in North Carolina, and she was looking notoriously haggard in that mug shot too.
Kelly took to her Facebook page (which features photos of the actress from better days) to deny the latest charges against her.
I did nothing to hurt John Michas. I cared. I made a mistake to move [in] with someone I didnt know well and it's all a big mess," she writes. "I just am so upset. My career is doing well and he made sure to ruin it."
According to IMDB, Kelly's last acting credit was a short film from 2005. She appeared on 'That '70s Show' for three seasons, departing when her character went off to beauty school.
This stands in stark contrast to the rest of the kids in the 'That '70s Show''s cast. Ashton Kutcher and Mila Kunis could probably be described as A-listers at this point, while Laurie Prepon and Topher Grace have worked steadily since the show. While Danny Masterson and Wilmer Valderrama don't really have traditional acting careers, they've also remained busy and semi-famous since their days as high schoolers in Wisconsin.
Kelly, however -- well the photos speak for themselves, sadly.