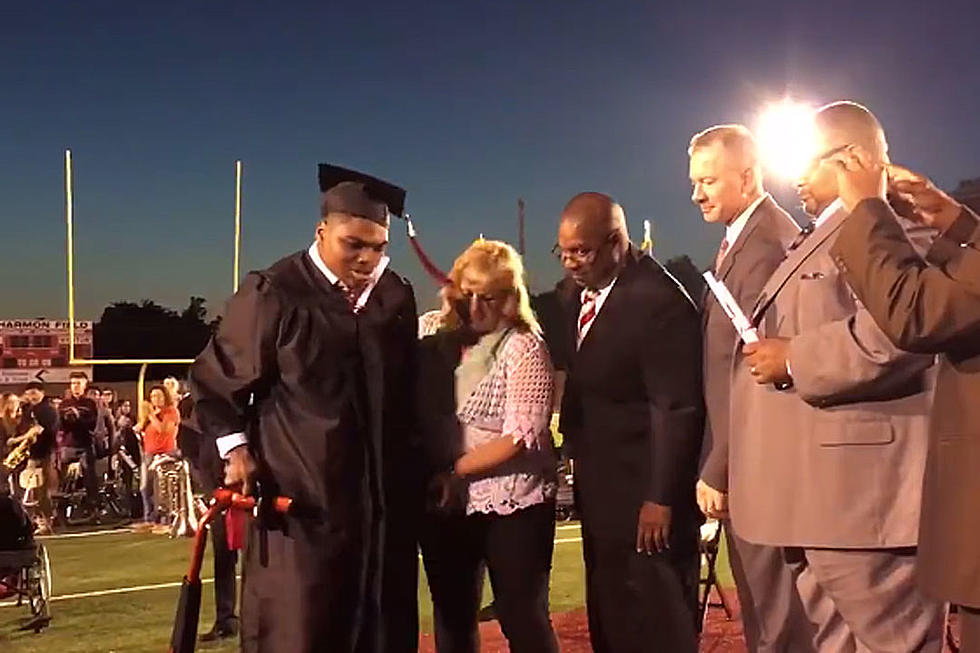 Teen With Cerebral Palsy Walks for First Time at Graduation
Okmulgee News Network, Facebook
This is absolutely fantastic.
Micah McDade, a teen born with cerebral palsy, wowed everyone in attendance when he got out of his wheelchair and walked for the first time to pick up his degree last week during graduation from Okmulgee High School in Okmulgee, Okla. It's one of the most feel-good things you'll ever see.
The crowd quickly realizes what's happening and erupts in a thunderous cheer as they witness the historic moment.
Micah had been working on walking, without any of his classmates knowing his hard work would pay off by providing the highlight of the festivities.
Micah walked and graduated high school all in one moment. Congratulations to him for packing a lifetime's worth of memories into a mere few moments and, more importantly, congratulations for working hard to get to this point.