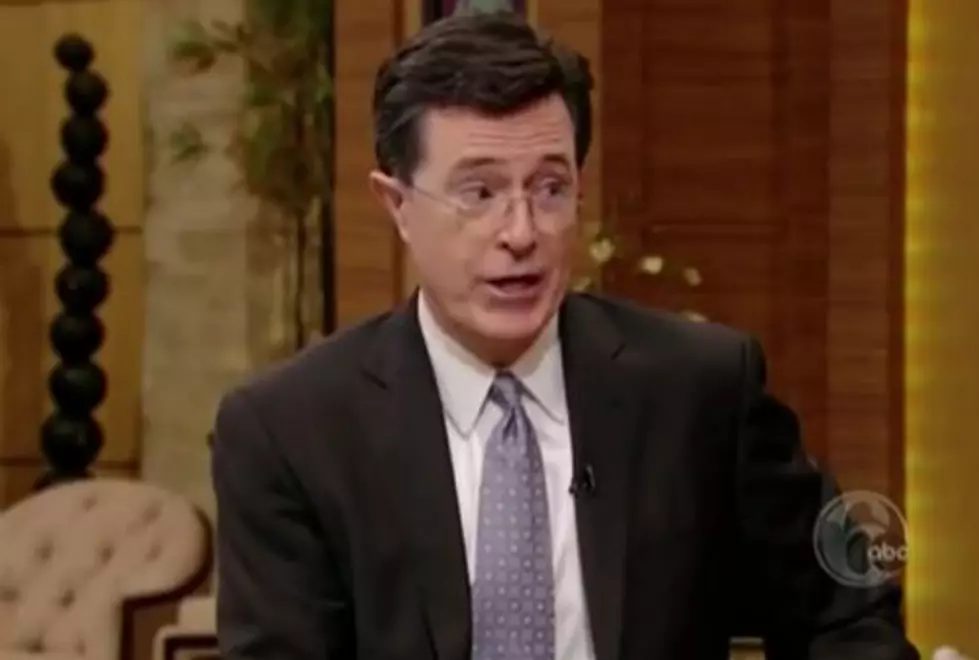 Stephen Colbert Pays Tribute to Maurice Sendak on 'Live With Kelly'
During their discussion, Colbert read Sendak some of a children's book he was working on. "The sad thing is, I liked it," Sendak had admitted, in his delightfully curmudgeonly way.
That book, 'I Am A Pole (And So Can You!),' became a reality, partially because of Sendak's encouragement, and Colbert was promoting it during a appearance on 'Live With Kelly' right about when the world was getting the news that Sendak had passed away at age 83. Check out Colbert's reaction below.
Colbert called the interview he did with Sendak last year a "honor" and described the author as a "most wonderful artist, and just a tremendously honest guy."
Sendak's quote about Colbert's book made the blurb on 'I Am A Pole (And So Can You!), as did his observation that Colbert's book was "terribly, supremely ordinary" and that he "particularly dislikes celebrities who write children's books."
Sendak's own last book, 'Bumble-Ardy,' was published in September. Check out more of his honesty and dark humor in the interview he did with Colbert below.