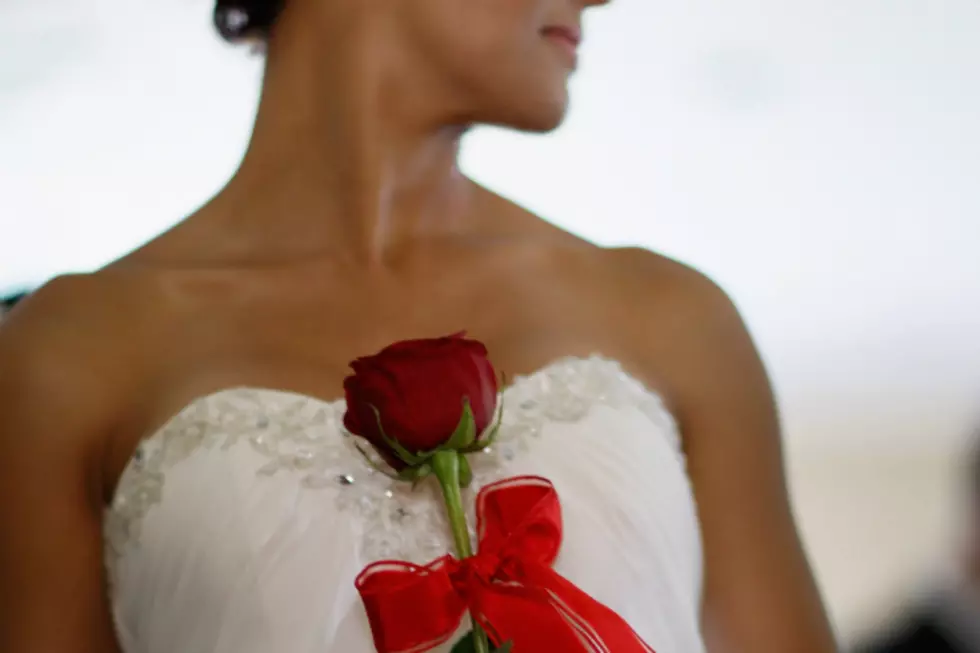 Same-Sex Couple Becomes the First to Wed at the Empire State Building
In an important moment for gay equality, two Alaskan women became the first-ever same sex couple to be married at the Empire State Building this week. Sadly, our Valentine's Day didn't even come close in terms of sheer momentousness.
Stephanie Figarelle married Lela McArthur during a ceremony at the iconic skyscraper on the 61st-floor. After the nuptials, the happy couple, who met as students while attending the University of Alaska in Anchorage, ascended to the 86th-floor observation deck and posed for pictures.
Figarelle said she hopes Alaska will one day legalize same-sex marriage, which became legal in New York last year. "Equality's a beautiful thing," she said. "Love is a beautiful thing. We don't have enough of it in this world."
Figarelle and McArthur were one of four couples who won an online contest to be married at the 81-year-old landmark. Phil Fung and Shawn Klein, a gay couple from New York, as well as two heterosexual couples were also married.