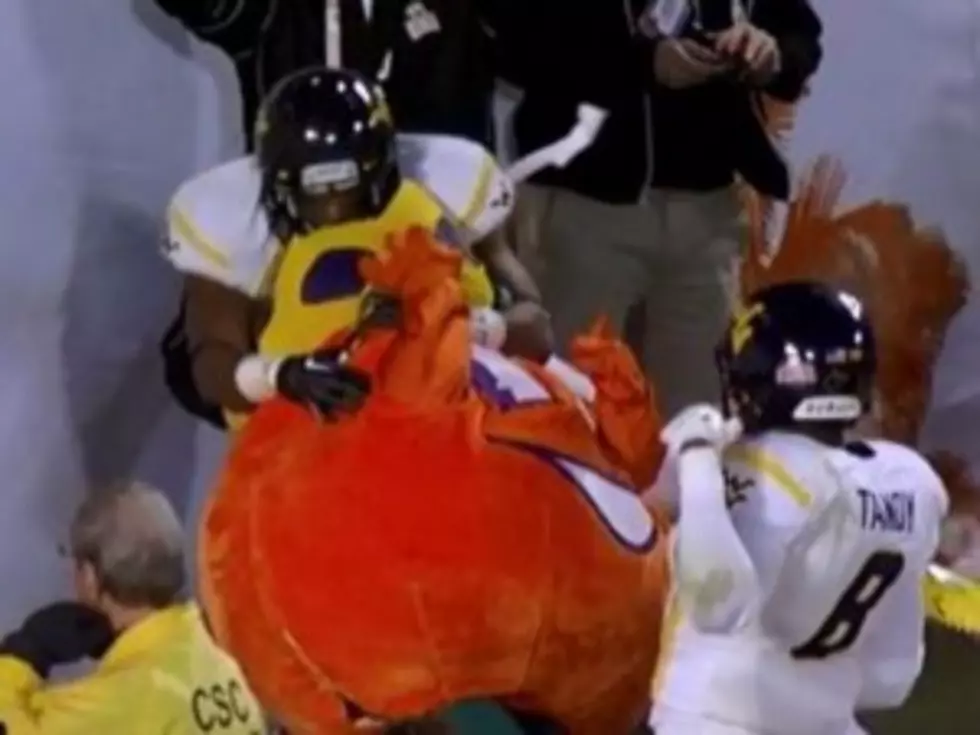 Obie the Orange Bowl Mascot Gets Flattened During Football Game [VIDEO]
In the signature play of West Virginia's 70 to 33 thrashing of Clemson in this year's Orange Bowl, Mountaineer safety Darwin Cook returned a fumble 99-yards for a touchdown.
After he crossed the goal line for the score, Cook spotted Obie, the Orange Bowl mascot, cheering in the back of the endzone and delivered to the oversized fruit what wresting fans would identify as a flying clothesline.
While Cook initially seemed pretty pleased with his unique TD celebration, he did express some remorse when he learned that there was a woman inside of the mascot, telling her "I didn't know you were a girl, I apologize." Watch Obie get tackled below.