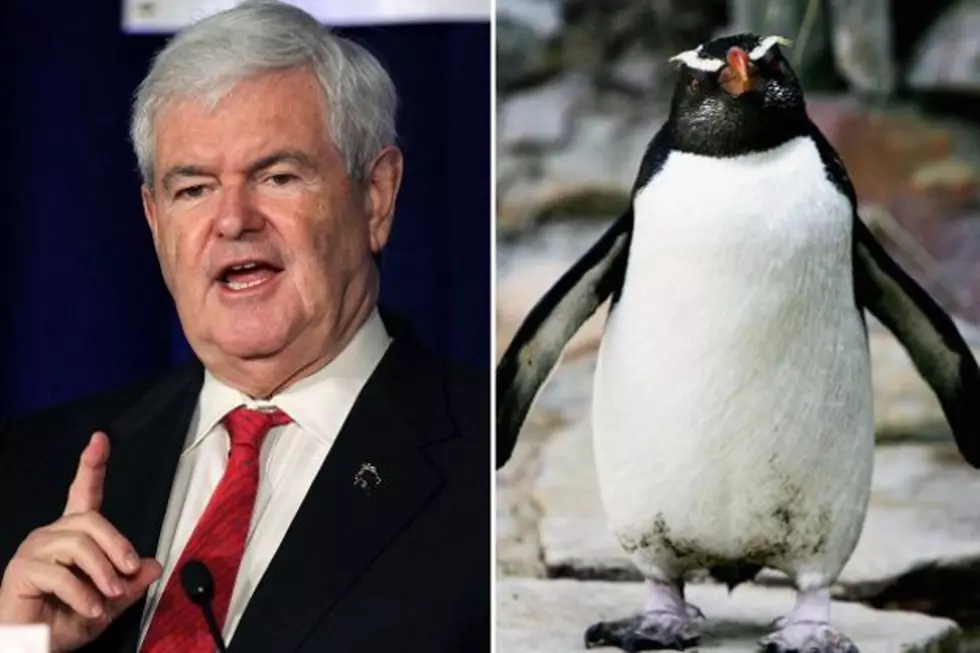 Newt Gingrich Was Bitten By a Penguin
Although the press and political establishment has all but handed Mitt Romney the Republican nomination for President, Newt Gingrich is technically still running against him. Needless to say, the former Speaker of the House is having trouble getting anyone to pay attention to him.
But Newt may have just stumbled upon a novel way to garner press coverage. During a visit to the St. Louis Zoo Friday, he was bitten on the finger by a Magellanic penguin.
"He was nipped on the finger by a penguin," zoo public relations director Susan Gallagher confirmed on Monday. "A Band-Aid took care of the injury."
Gingrich, who wrote the forward to the book 'America's Best Zoos: A Travel Guide for Fans & Families,' was getting a private tour of the facility when the incident took place.
According to his spokesman, Gingrich will continue to visit zoos as he runs for President. "Newt is a zoo fan," R.C. Hammond declared. "He will be back."
You never know, he could be just a tiger maul away from getting back into the race.