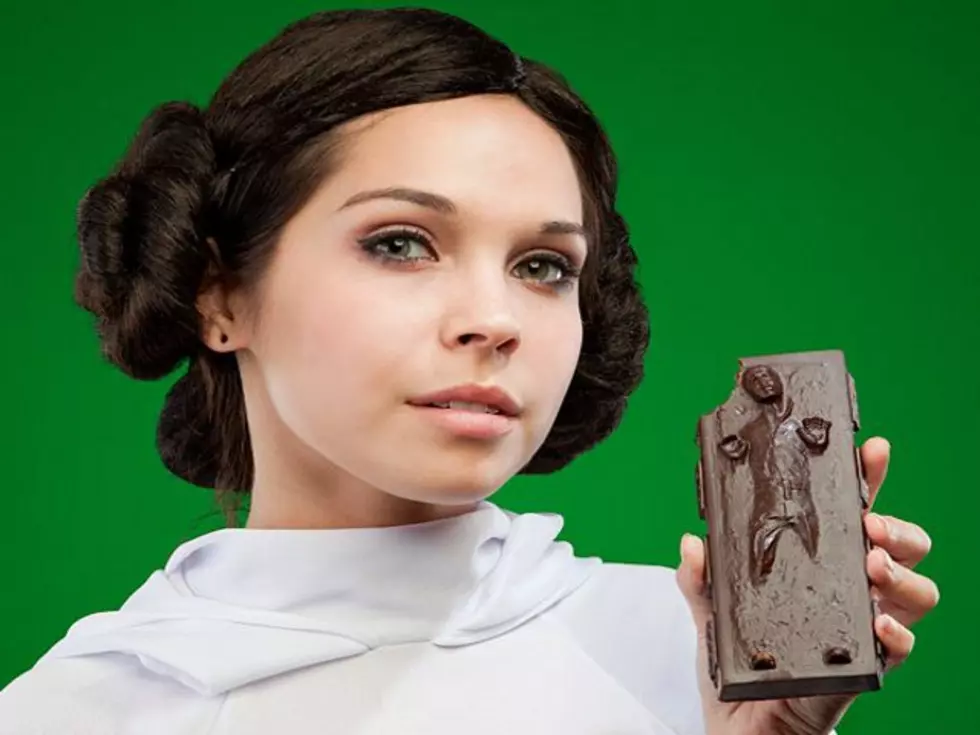 Take a Bite Out of the Frozen-in-Chocolate Han Solo [PHOTOS]
The famous frozen-in-carbonite pose that poor scoundrel Han Solo was forced to spend a chunk of the original 'Star Wars' trilogy stuck in is now a candy bar, thanks to the folks at Think Geek.
The 4.5 ounce gourmet dark chocolate treat cost $11.99 (Princess Leia clone not included) and could be the perfect stocking stuffer for any 'Star Wars' fan with a sweet tooth.
Check out a closer look at the edible piece of officially licensed memorabilia below.