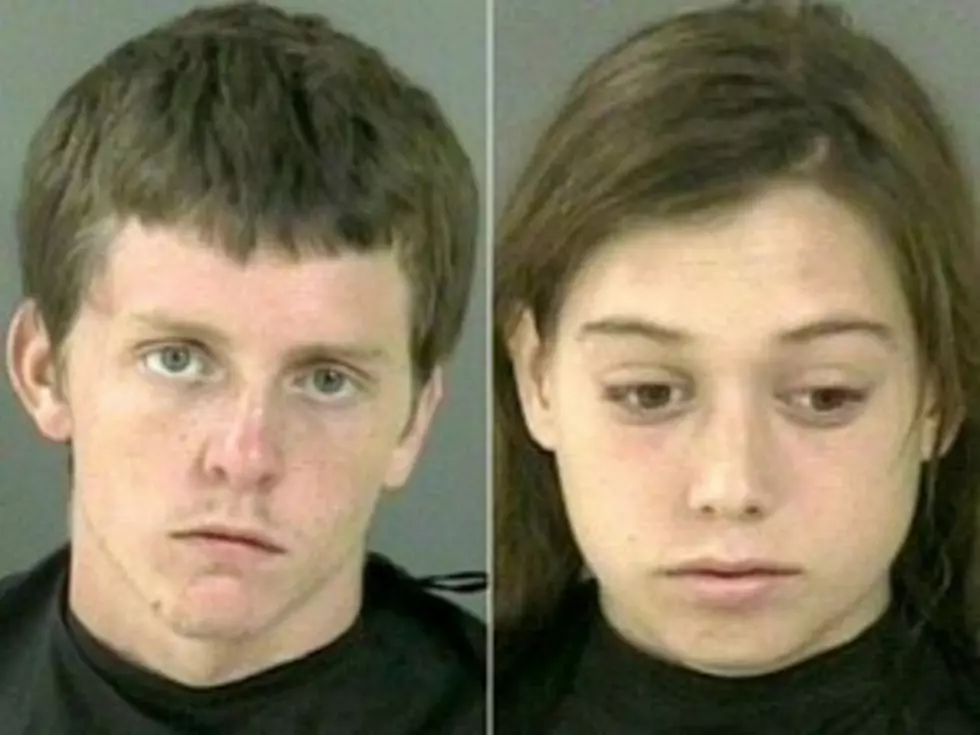 Teens Arrested For 'Dine and Ditch' — Worst First Date Ever?
During their first date at a Vero Beach, FL, T.G.I Fridays, 18-year old Devin Norling and 19-year-old Sydney Sanders discovered  that they had something in common: Neither wanted to pay for their meal.
So the new couple pulled the old "dine and ditch" move and got busted. That's gonna be one awkward second date.
Sanders was the first to bail on their $26.15 bill, discreetly exiting the chain restaurant without a hitch. Norling, however, wasn't so lucky.
First the hapless thief triggered the fire alarm while trying to leave through the bathroom. Then, after being directed back to his table, he feigned taking money out of his wallet, jumped over a patio gate and reunited with Sanders in the parking lot.
It didn't take long for the cops to catch the couple. As an added bonus, the authorities found a marijuana pipe in Sanders purse.
Both Norling and Sanders face charges of obtaining food with intent to defraud, and Sanders was charged with possession of drug paraphernalia.
If these crazy kids make it long term, they're going to have a helluva first date story.