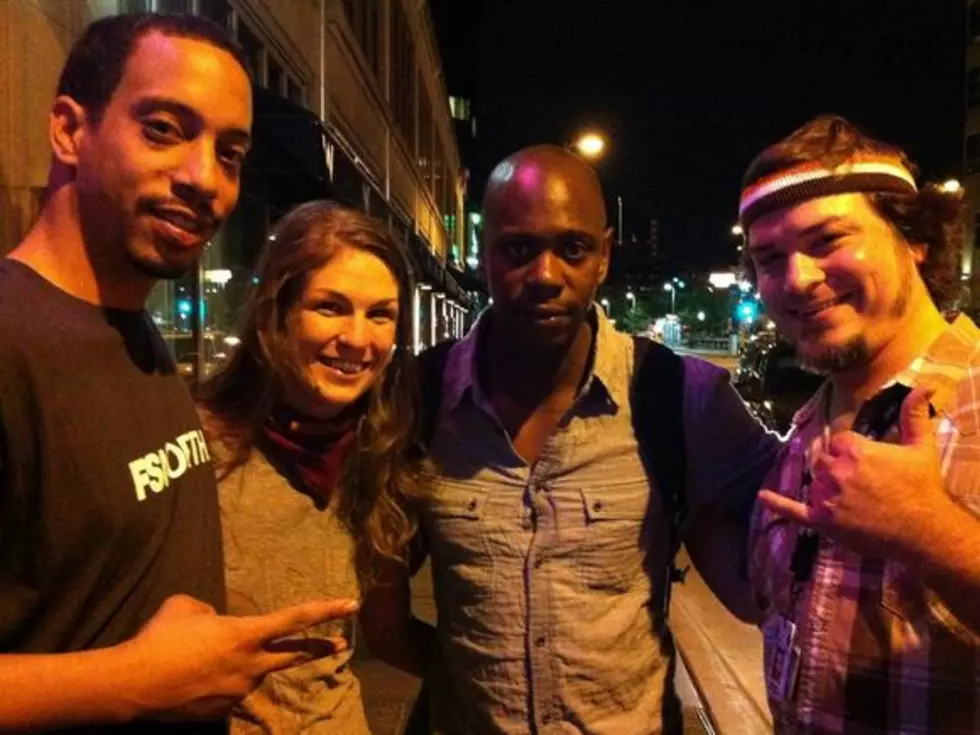 Dave Chappelle Will Hang Out With Random Strangers For Six Hours
It was none other than Dave Chappelle, and Freebass started chatting with the comic legend around midnight. The conversation just kept flowing and when last call was came at 2 AM Chappelle suggested that he, Freebass and a couple other randoms make their way to a nearby hookah bar / Middle Eastern restaurant.

That place was closing up too, but management made an exception for Chappelle and the gang ended up smoking, drinking and swapping stories until 6 AM.
While Freebass hasn't disclosed exactly what was discussed, he reports that Chappelle was side-splitting funny throughout the night -- which shouldn't be a big surprise to anyone.
During their conversation, Freebass explained reddit to Chappelle, who agreed to do a 'AMA' (Ask Me Anything) on the site.
No word when that will take place. But given Chappelle's habit of marathon comedy shows -- and marathon bull sessions with random fans -- expect his AMA to be on the long side.
Check out more photos from Freebass's awesome encounter with Chapelle below.