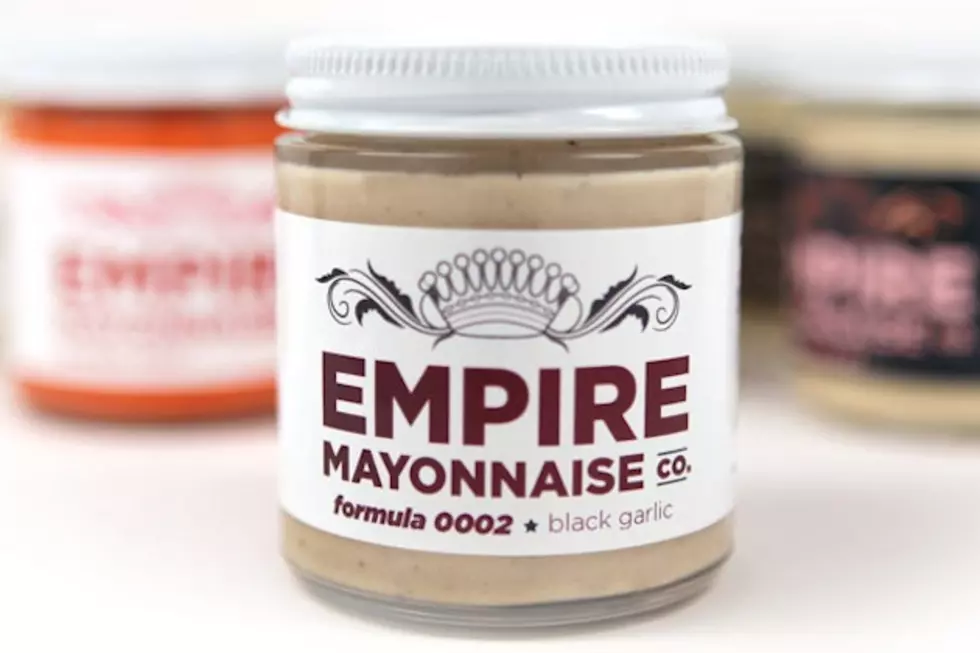 Brooklyn, New York Now Has a Store Dedicated to Mayonnaise
It's no secret that America loves its mayonnaise, and in some cases the way that America loves apple pie, hot dogs and strippers. Sometimes those loves include some amount of mayonnaise involved as well.
It's actually America's highest selling condiment. So it seems strange that our country hasn't gotten some kind of dedicated store or restaurant dedicated to America's fattiest food condiment. Now we have one.

Empire Mayonnaise, located on Vanderbilt Avenue in Brooklyn, New York, makes, labels and sells their own brand of special "gourmet mayonnaise."
This isn't just your ordinary store-bought Hellmann's mayo or (God forbid) Miracle Whip. Empire Mayonnaise sells 12 different flavors of mayonnaise like Black Garlic, Lime Pickle, White Truffle, Wasabi, Smoked Paprika and Bacon. They are also made from local ingredients and cost $6 to $8 for a 4-ounce jar.
Of course, not everyone has taken to the concept of an all-mayo store with much fervor or excitement. According to The Atlantic Wire, several food blog took on the concept of the store before it even opened calling it "total descent into self-parody" and asking if "the NY food scene finally jumped the shark."
The Village Voice had the harshest criticism of the store's announcement calling people who thought this was a good idea that they had "decided you'd be better off as a headline in The Onion."