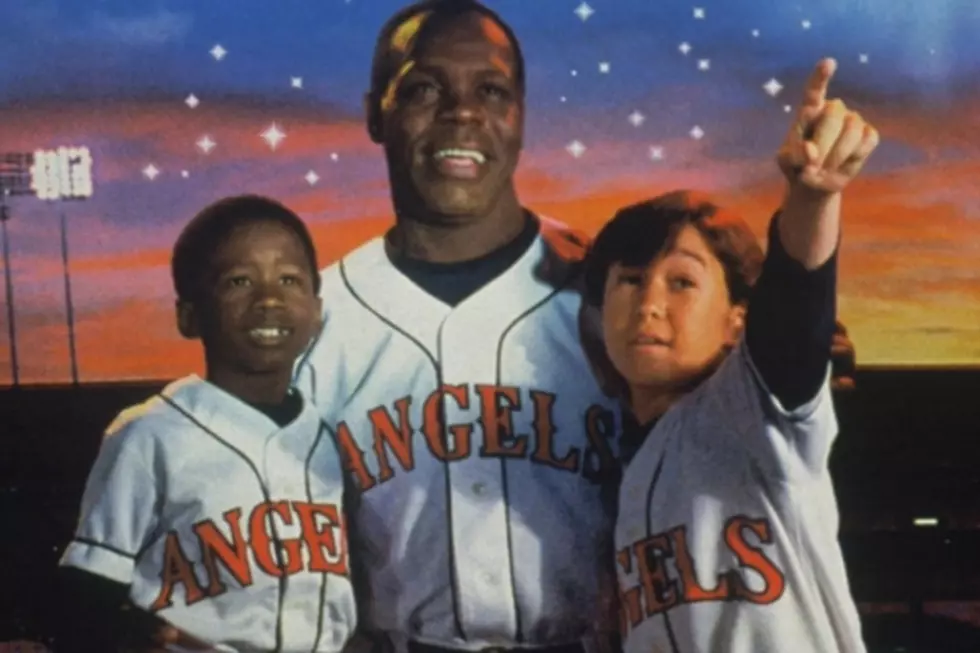 See the Stars of 'Angels in the Outfield' Then and Now
Disney
In 1994, Disney remade the classic 1951 baseball film 'Angels in the Outfield.' The premise of the movie is that a young baseball fan, who has been placed in foster care, reaches out to his widowed birth father and asks when they will be a family again. The dad sarcastically replies, "When the [California] Angels win the pennant." So, the boy prays for that to happen, and has his prayers are answered when a group of angels come to earth to help the baseball Angels start winning.
That boy was played by Joseph Gordon-Levitt in one of his first high-profile roles. But JGL wasn't the only eventual A-lister in the movie. See what other prominent faces sneakily appeared in 'Angels in the Outfield' below.
Joseph Gordon-Levitt, Roger Bomman
Then: Before Gordon-Levitt got noticed for his role in '3rd Rock from the Sun,' he played Roger Bomman, the boy whose prayer sets into motion the 'Angels in the Outfield' plot. It was probably JGL's biggest part to date, but it certainly wasn't his first -- Gordon-Levitt had been working consistently as an actor since the late '80s.
Now: Now a bona fide star, Gordon-Levitt has gone on to star in such blockbusters 'The Dark Knight Rises,' 'Inception' and 'Lincoln.' He also moved behind the camera in 2013, writing and directing 'Don Jon,' in which he also starred.
Matthew McConaughey, Ben Williams
Then: Did you know Matthew McConaughey's first movie role after his breakout performance as David Wooderson in 'Dazed and Confused' was as outfielder Ben Williams in 'Angels in the Outfield'? While Williams wasn't a very important character, he did get enough screen time to allow McConaughey to pull off his classic "I'm shirtless, look at my abs!" move.
Now: McConaughey has been a leading man in Hollywood for years and his status continues to climb. He recently picked up a Golden Globe for 'Dallas Buyers Club,' while also starring in such acclaimed films as 'The Wolf of Wall Street' and 'Magic Mike.' In addition, he's made a dent on the small screen with a stint on HBO's 'Eastbound and Down,' as well as a leading role in another HBO series, 'True Detective.'
Adrien Brody, Danny Hemmerling
Then: In 'Angels in the Outfield,' Brody was Angels player Danny Hammerling. It followed up a similarly minor role he had the year before in Steven Soderbergh's 'King of the Hill.'
Now: By the late '90s, Brody was getting leading roles in movies like 'Summer of Sam' and 'Liberty Heights.' Then, in 2003, he won the Academy Award for Best Actor for his portrayal of Wladyslaw Szpilman in 'The Pianist.' While Brody's career hasn't necessarily followed the typical trajectory of an Oscar winner, he did recently appear as Salvador Dalí in the hit comedy 'Midnight in Paris' and also had fun with his facial hair in an ad campaign for Gillette.
Neal McDonough, Whitt Bass
Then: Prior to appearing in 'Angels in the Outfield' as pitcher Whitt Bass, McDonough had taken on supporting roles in a run of TV movies.
Now: McDonough continues to be mostly a TV guy, but the small screen roles for the man with the piercing light eyes have gotten bigger and bigger over the years. He appeared as mystery man Dave Williams on the fifth season of 'Desperate Housewives' and has also lent his talents to 'Justified,' 'CSI' and 'CSI: NY.' He also has a handful of films in the works.
Robert Clohessy, Frank Gates
Then: Clohessy played mustachioed pitcher Frank Gates in 'Angels in the Outfield.' Five years later, he snagged his most memorable role as honest correctional officer Sean Murphy on the HBO prison drama 'Oz.'
Now: Clohessy, whose dad was a cop, continues to play law enforcement types. In 2012, he was a police sergeant in 'The Avengers' and a prison guard on 'Man on a Ledge.' He also plays Sgt. Gormley on the police drama 'Blue Bloods,' though he does sometimes stray from type -- he's had a regular role as Alderman Jim Neary on 'Boardwalk Empire.' He also reunited with McConaughey by snagging a small role in 'The Wolf of Wall Street.'
Mitchell Page, Abascal
Then: Baseball fans may have recognized Mitchell Page, who played California Angels player "Abascal" in 'Angels in the Outfield.' The then-42-year-old played for eight years in the majors and finished runner-up in the 1977 American League Rookie of the Year voting. 'Angels in the Outfield' was his only movie or TV appearance.
Now: Page was the hitting coach of the St. Louis Cardinals from 2001 to 2004,and then held that same position with the Washington Nationals in 2006. Sadly, Page died in 2011 at age 59.