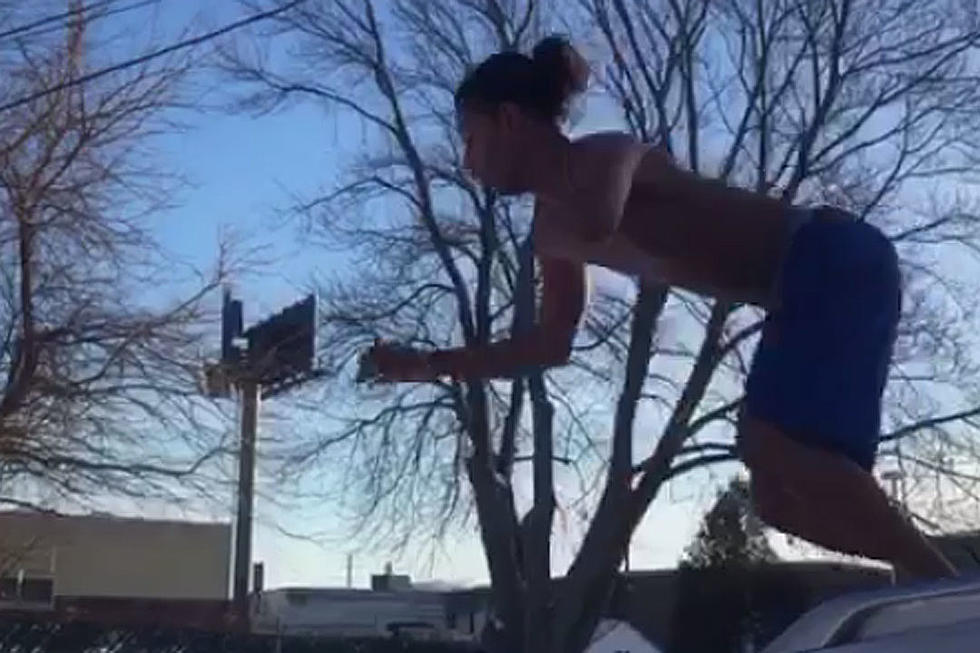 Shirtless Daredevils Are Jumping Into Deep Snow
Ariel deoleo, Vine
People in Boston aren't so much over the snow as they are in the snow.
A new trend called the Boston Blizzard Challenge has gripped the city with nearly the same fervor that flakes have covered the sidewalk.
Beantown has been besieged by snow this year, so the challenge is a way for people to have some fun. They jump into the snow, sometimes from points high up and sometimes without clothing.
It sounds silly, but Boston Mayor Marty Walsh is not amused:
I'm asking people to stop their nonsense right now. These are adults jumping out windows. It's a foolish thing to do and you could kill yourself."
We're all for people having fun in the snow, but may we recommend this method that will greatly decrease your chances of catching hypothermia?
Get a look at some of the people who've decided to jump into the fray by jumping into the snow: