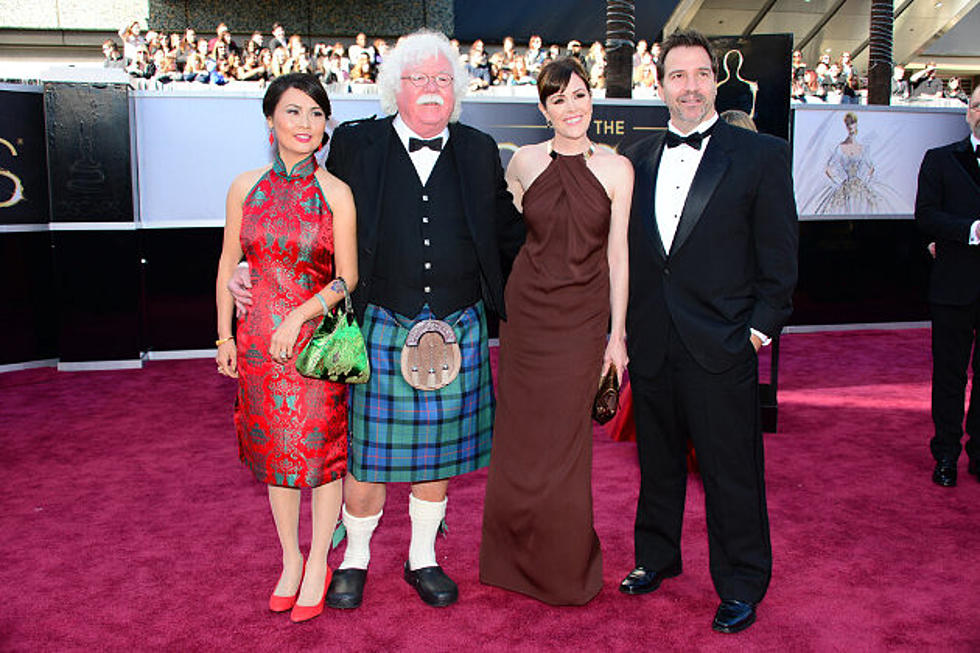 Seth MacFarlane's Dad Rocks a Kilt on the 2013 Oscars Red Carpet
RedEye/Getty Images
Now here's how you rock the Oscar red carpet.
Ronald Milton MacFarlane, dad of Oscar host Seth MacFarlane, made a splash on the red carpet in a sweet kilt. He was joined by Seth's sister Rachael.
Earlier this month, Ron tweeted about his plans to wear his only kilt on the red carpet.
Yes, Seth MacFarlane's dad is on Twitter. And based on his tweets, he's just as funny as his son. What do you want to bet he'll join Seth onstage for a 'Braveheart' parody?
What's your favorite Oscar fashion so far?