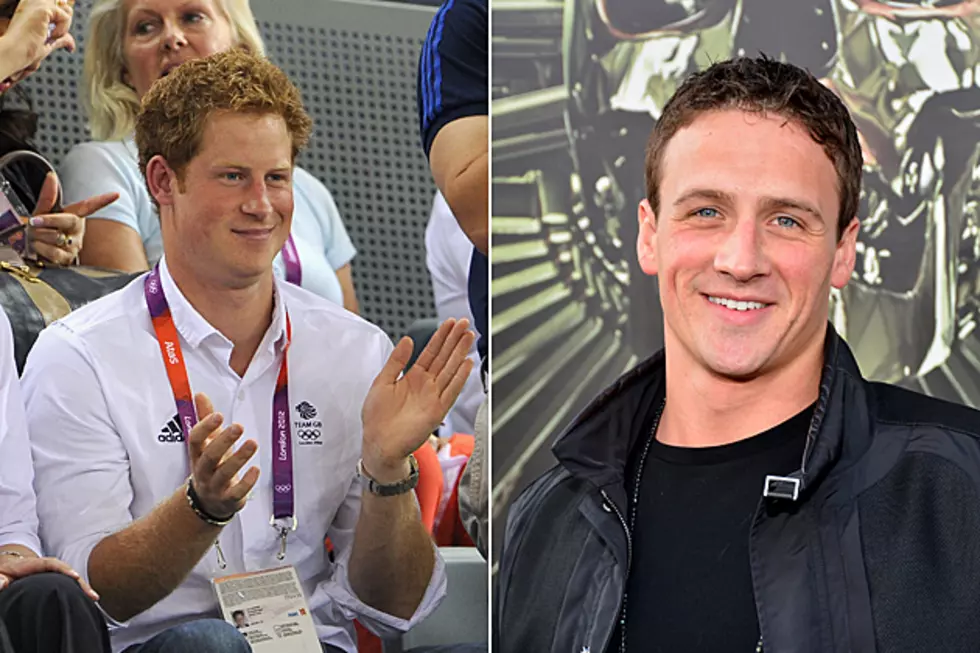 Ryan Lochte and Prince Harry Had a Drunken Swim Race
If there was audio for the video footage (available here) of Ryan Lochte and Prince Harry racing against each other in a Las Vegas pool, it would probably just be, "Jeah, brah! Let's, like, totally race right now!" followed by a bunch of splashing and bro-chortles. But, alas we can only imagine what was actually said at 3am Monday morning (also known as "Party O'Clock" to people who don't have to work) just before the two started racing in the Wynn XS Nightclub pool.
Thankfully the race, which involved both drunken swimming AND swimming in jeans, didn't end in tragedy. It's like these guys didn't have an overzealous D.A.R.E. instructor determined to make them afraid of fun in any shape or form. (Overzealous D.A.R.E. instructor says in this scenario drowning potential = deadly.)
No, the race only ended with Prince Harry being terrifically defeated and Ryan Lochte jumping up and down in victory, because even when he beats somebody who isn't a professional swimmer he has to be a jerk about it.