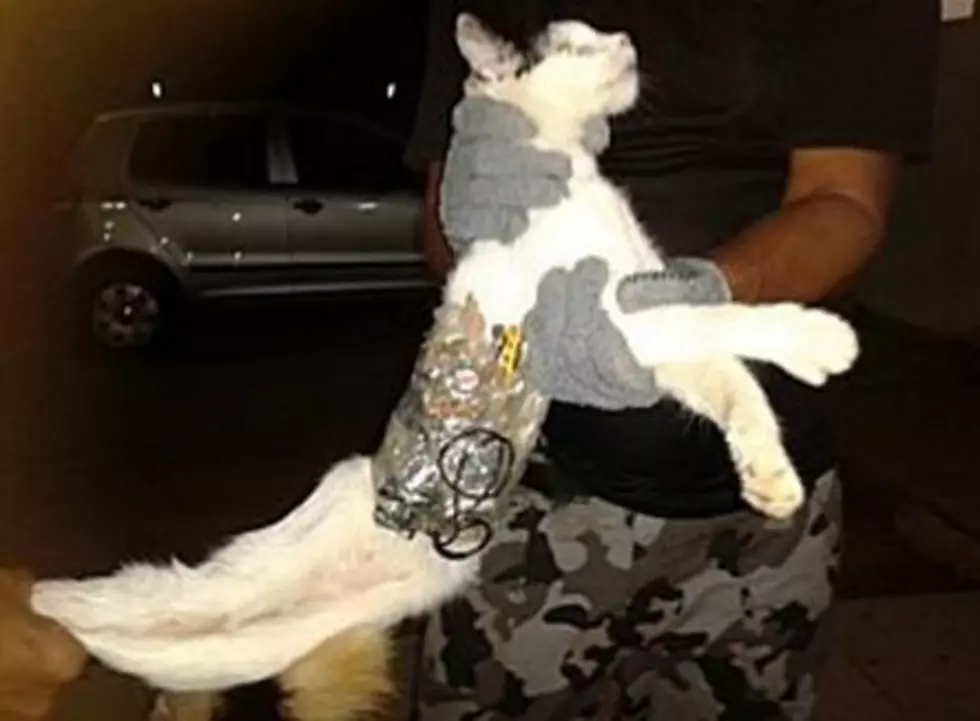 Prison Guards Catch Cat Armed With Escape Tools
Handout photo
A cat in Brazil is in custody after being caught trying to smuggle all sorts of contraband into the Luiz de Oliveira Souza prison.
The small black and white cat was nabbed by prison guards with two saws, two drills for concrete, a headset, a memory card, a cell phone, three batteries and a mobile phone charger tapped to its body. The attempted security breach took place on New Year's Eve.
The feline apparently lived in the jail. It was often taken home by the prisoner's families, but would always return to the facility. Because it essentially belonged to all the prisoners, getting the cat to rat out its accomplice will be difficult.
"It will be hard to discover who is responsible since the cat does not speak," explained a prison spokesperson, adding that all 263 prisoners are suspects.
The cat is currently getting medical care. While it isn't expected to be charged with a crime, an appropriate punishment for the furball would be getting banished from the prison.