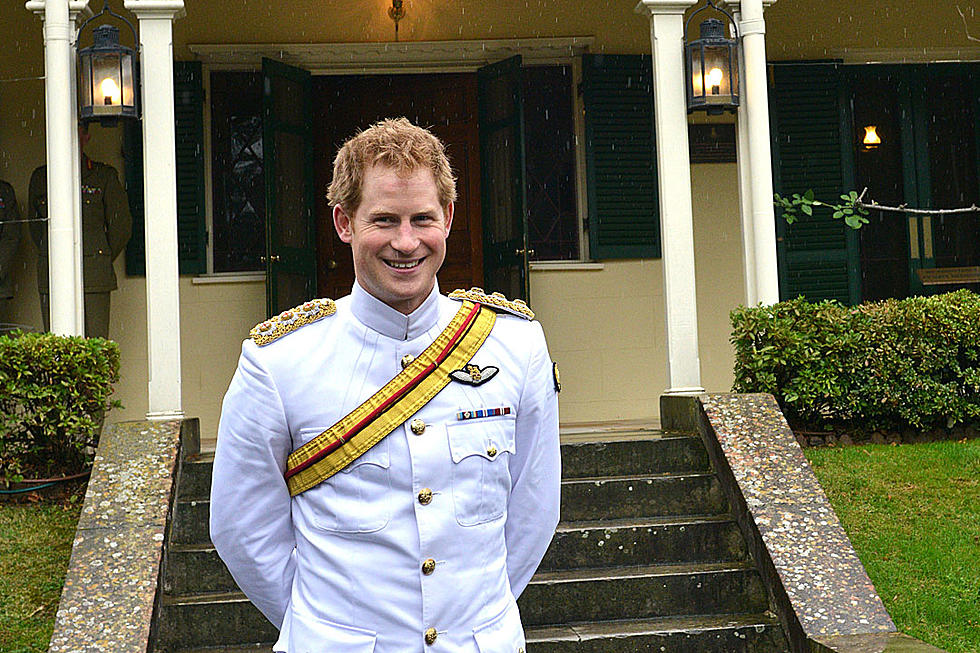 Prince Harry Wants You to Know Selfies Are Stupid
Getty Images
Might this mark the moment when everyone in the world decided to put their phones down and stop taking selfies?
Prince Harry playfully scolds a young girl who asks him to take a selfie after he arrives at the Australian War memorial.
Harry nicely doles out some advice to the girl:
I hate selfies. Seriously, you need to get out of it. I know you're young, but selfies are bad. Just take a normal photograph."
The assembled crowd laughs along with Harry as he passes on his thoughts and shakes hands.
It's good to know the anti-selfie movement is growing beyond fictional characters. Now that British royalty is onboard maybe America's royalty, Kim Kardashian, can follow suit.
Of course, if we continue this selfie obsession, we may all end up like this hard-luck skier.