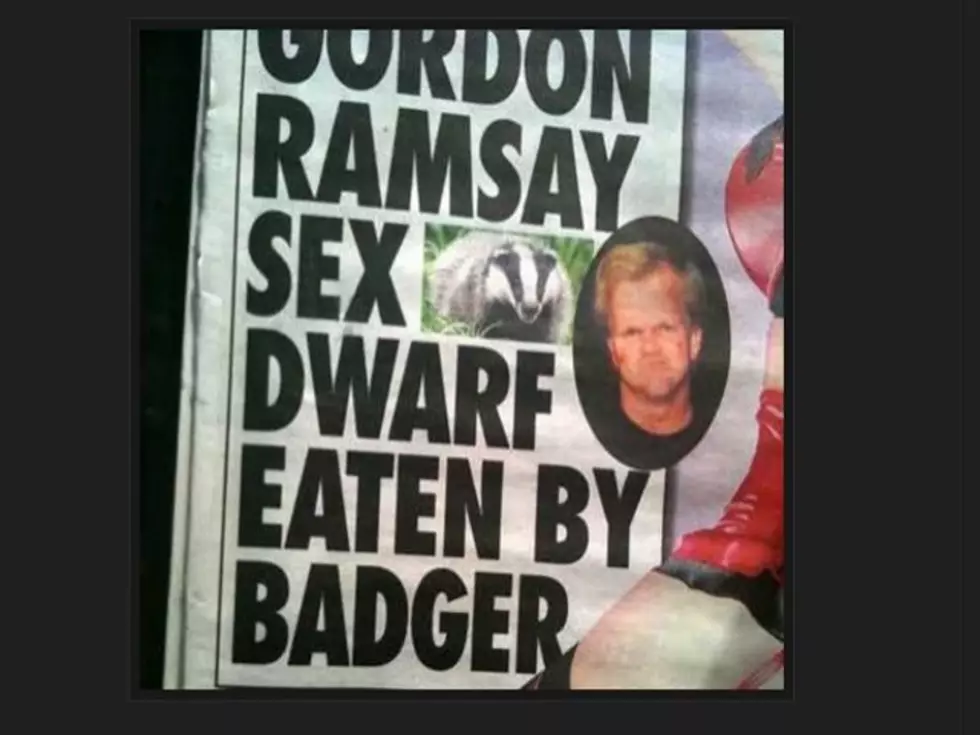 Was Gordon Ramsay's Porn Star Dwarf Doppelganger Eaten By Badgers?
According to the British tabloid Sunday Sport, Percy Foster, a 35-year-old dwarf porn star who bore a striking resemblance to irritable TV chef Gordon Ramsay, had his burgeoning career as a celebrity porn double tragically cut short when he was found six-feet deep in a badger den, dead and partially eaten by the critters.
The tabloid goes on to speculates that it may have been a rare case of suicide by badger, and quotes movie producer Dexter Yamunkeh as saying "Percy was a little guy with big problems.
This irresistible tale has been bouncing all around the internet this week. But sadly (or happily, as being eaten by a badger can't be fun) it is almost certainly made up.
If you Google "Percy Foster" and "Dexter Yamunkeh" the only relevant results go back to the original story in Sunday Sport. So we'll just have to live in a world in which Gordon Ramsay's porn star dwarf doppelganger wasn't eaten by badgers. For now, at least.