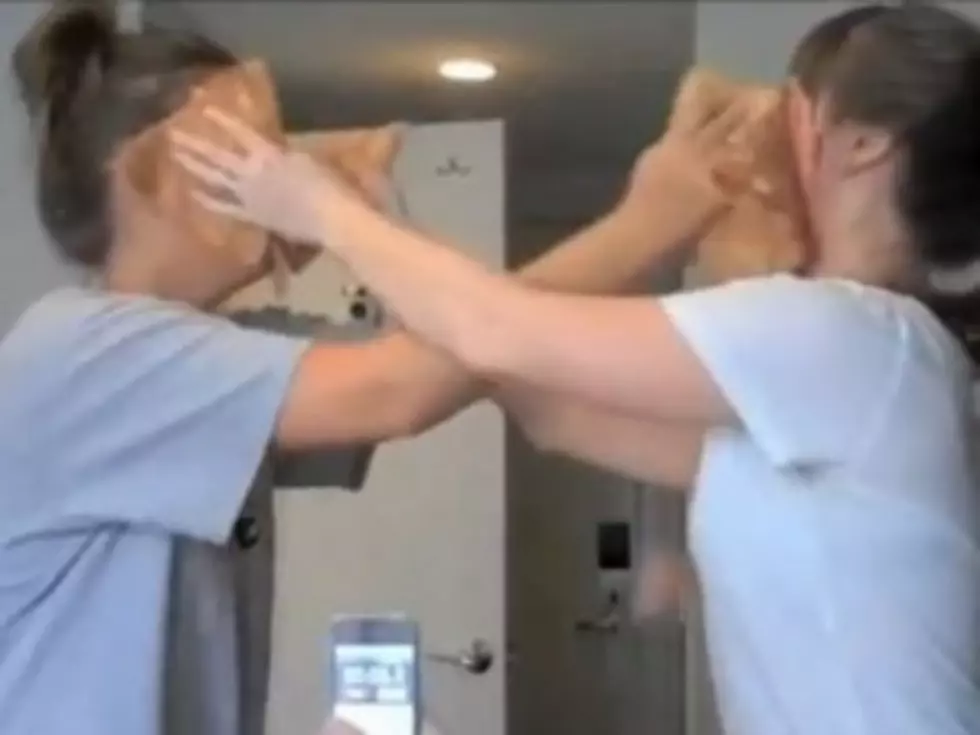 Pizza Face-Slapping World Record Set by Two Girls [VIDEO]
Erin O'Keefe and Amy Milano set an officially-sanctioned world record by slapping each other in face with slices of pizza a combined 174 times in 15 seconds.
Although it's far from the grossest thing we've seen two girls do in an internet video, it can't be good for the complexion. There are all sorts of other wacky world records over at RecordSetter, but it's tough to top the ladies' successful pizza slap bid for pure randomness.