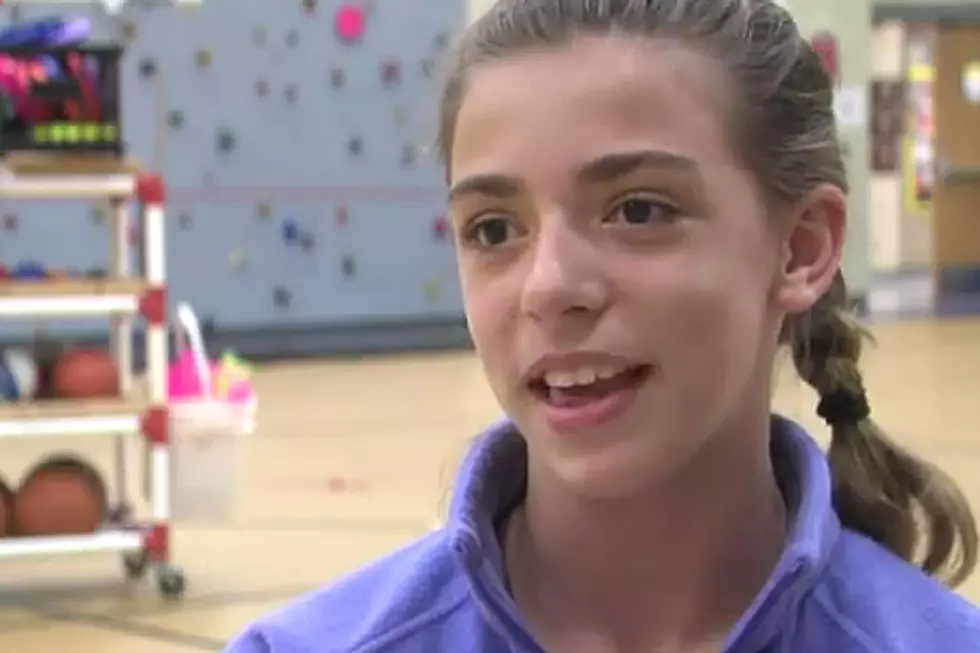 Athletic Girl, 10, Makes History Doing More Than 2,100 Sit-Ups
Fox 4 Kansas City/Hayes Ashleey, YouTube
We've all heard how obese we're getting as a country. Well, this girl is doing her part to be healthy.
Actually, she's doing her part and a good chunk of yours, too.
Kyleigh Bass, a 10-year-old girl from Kansas City, recently set a record by doing 2,110 continuous sit-ups at her elementary school. It took her about an hour-and-a-half. Her feat toppled the old mark of 2,001, as recognized by Project Fit America, a nonprofit group that aims to get people to stay fit.
Kyleigh has a very Zen-like approach to her accomplishment. "It's a mind thing," she said. "If you think about it, you can do it then you'll make it." Wise words from a young girl, wouldn't you say?
Kyleigh's record-setting performance was certainly remarkable -- or, better yet, it was ab-solutely remarkable.