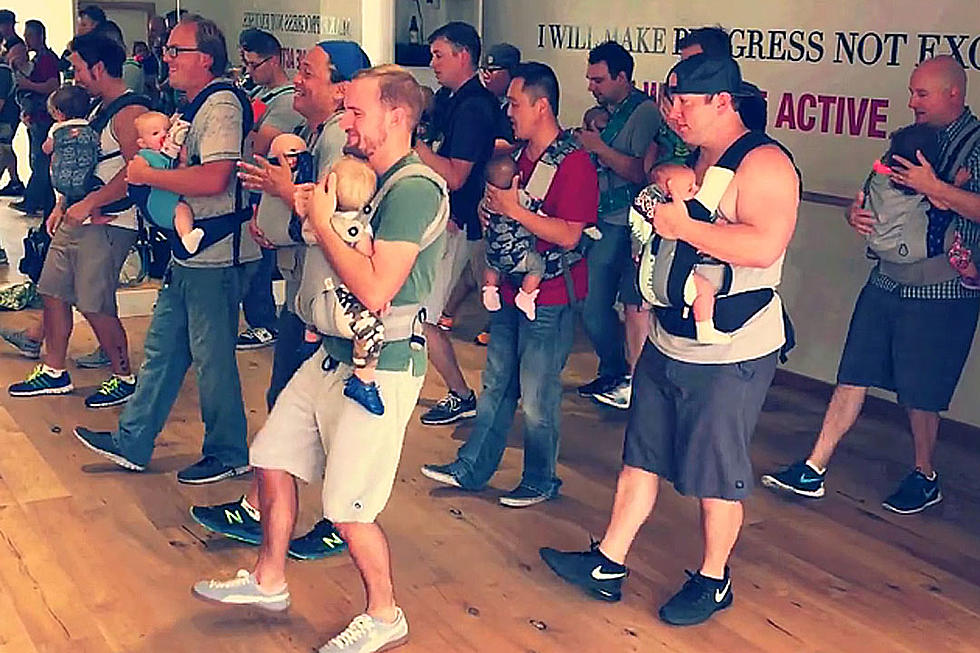 Dads and Babies Adorably Dance to 'Play That Funky Music'
GroovaRoo Dance, Facebook
This is a whole new kind of daddy-daughter dance.
Check out these fathers who teamed up to dance with their babies strapped to their chest to "Play That Funky Music." When you think of someone "busting a move," your first thought is probably not a dad or a teeny baby in a harness, but this group is out to shatter that misconception.
The fathers are able to show off some pretty nifty footwork and darn it if they're not actually in sync. How often did they rehearse? Where did they find space to do it? And, most importantly, where did they find the time between working, changing diapers (if these dads are dancing with their kids, you just know they're also changing diapers) and being all around pooped to work on the routine?
Kudos to these fathers. Usually, we joke it's the kids who will be embarrassed when video of them doing something like surfaces years later, but in this instance, we think it's the fathers who may get more than just a little red-faced.